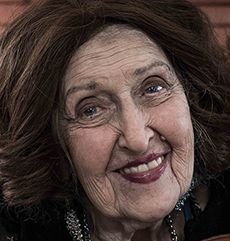 Hailed as one of the great violinists of the 20th century, Ida Haendel (1928-2020) "enthralled audiences around the world with a combination of classical rigor and romantic warmth—a mind-blowing mix of fire and ice." Known for her gracious yet uninhibited style of playing, Zubin Mehta told the Associated Press in 2010, "When she plays the Beethoven concerto, you can imagine Beethoven wanted it that way. She was a violinist for violinists." Ms. Haendel credited her natural talent to reincarnation, saying that she must have played the violin in an earlier life. "I was using pure instinct… It's something you are born with. If you don't feel it in your soul, on an emotional and intellectual level, then it can't be taught. You can't tell anyone how to do it if they don't have the right capacity and instinct." And even more tellingly, she once remarked, "I am not here to please the audience. I am not an entertainer. I am here to serve the composer." For the greater part of the twentieth century Ida Haendel was an enduring idol on the concert stage. Through her recordings and live performances, she provided inspiration to performers, music-lovers and students.
Ludwig van Beethoven: Violin Concerto in D Major, Op. 61 (Ida Haendel, violin; Czech Philharmonic Orchestra; Karel Ančerl, cond.)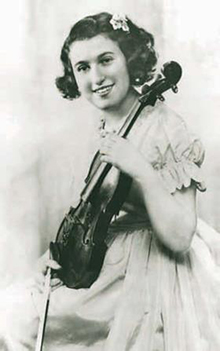 Officially, Ida was born to a Polish Jewish family in Chełm in 1923 with the last name Hendel. Unofficially, in the manner of the stars of the silver screens, which she emulated and admired, she simply shaved a few years off her age in her biography and gave her birth date as 1928. And she changed the spelling of her last name in tribute to the composer George Frideric Haendel, whom she claimed was a relative. Ida shone brightly at an early age and was able to reproduce songs on the violin at the age of three and a half. Her parents immediately recognized her enormous talent and the family relocated to Warsaw to further Ida's studies. When she was rather incidentally overheard playing at a reception, Bronisław Huberman said, "I have in my time heard a great many talents, but this is the greatest of them all." She won the Huberman prize for young Polish performers with the Beethoven concerto in 1933, and placed seventh in the inaugural Wieniawski competition in Warsaw in 1935. Everybody wanted to teach Ida free of charge, and in the end she found teachers in George Enescu in Paris and Carl Flesch in London.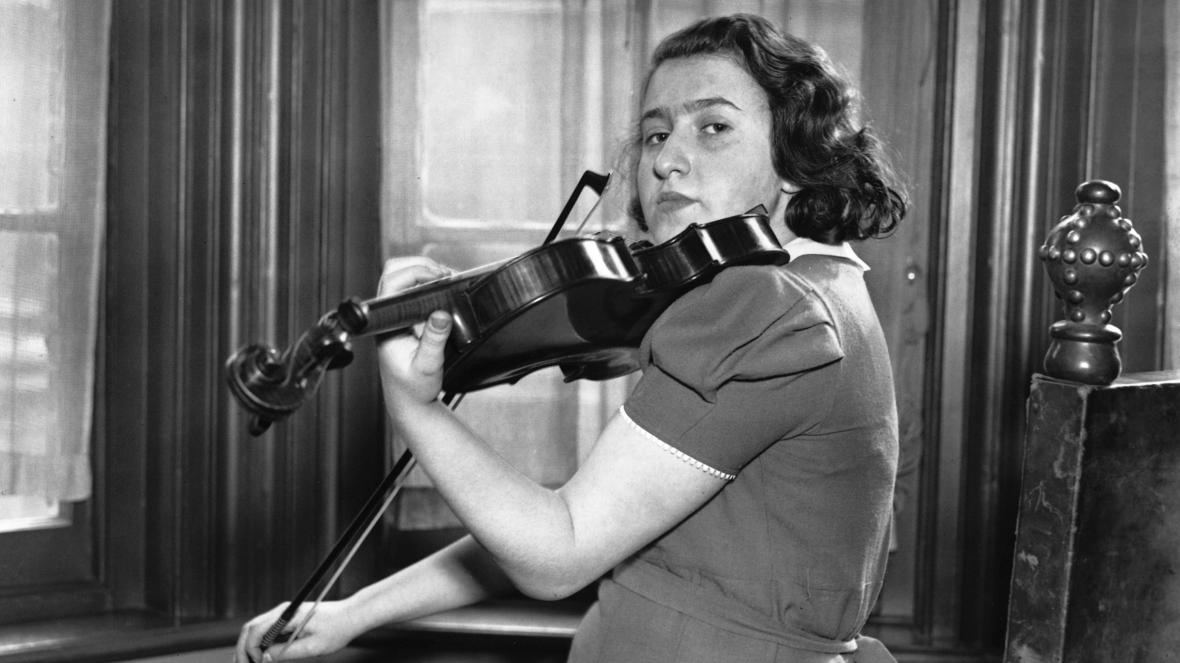 Her London debut took place in 1937 under the baton of Sir Henry Wood. It established her worldwide critical acclaim and a lifelong association with the Proms. In all, she appeared 68 times at the Proms, ending her unbelievable and unprecedented run in 1994 with the concerto by Britten. Haendel recorded a wide range of works for violin and piano between 1940 and 1947, including compositions by Szymanowski, Bartók and George Enescu. Her initial concerto recordings, in collaboration with Rafael Kubelík and the Philharmonia Orchestra, were made possible by the impresario Walter Legge. And the concertos by Brahms and Sibelius became her signature works. After a performance of the Sibelius concerto in Helsinki in 1949, the composer wrote her a letter stating "You played it masterfully in every respect. I congratulate myself that my concerto has found an interpreter of your rare standard." During WWII she entertained Allied Troops, and she first appeared in the USA in 1946. Of particular interest to Interlude are her appearances with the London Philharmonic Orchestra at the first Hong Kong Arts Festival in 1973, and her visit to China with the BBC Symphony Orchestra in 1981, the first western soloist to appear after the Cultural Revolution.
Jean Sibelius: Concerto in D minor, Op. 47 (Ida Haendel, violin; Royal Philharmonic Orchestra; Basil Cameron, cond.)

Ida Haendel was a legend of ageless energy and individuality. In a touching tribute, Steven Isserlis wrote, "What a violinist! What a woman! Magnificent, unique, incorrigible—she was a law unto herself." The violin was her life, and her entire existence was geared towards music. "Every performance was an event, which she took absolutely seriously, giving each concert her all. She spoke through her violin, proved herself through it, lived within the music she made. She was a marvel, an icon; each note she played was the result of total conviction – and as a consequence was totally convincing." Her security in octaves and perfectly judged use of the expressive slide, the portamento, were features of a highly characteristic sound.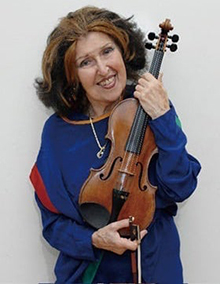 Her close friend Norman Lebrecht writes, "her playing was almost masculine in its strength and virility—she was proud of that—and colourful in all ways. She shopped for her concert frocks with great care and had a series of dogs called "Decca," after her principal record label." Ida Haendel was larger than life, and always outspoken. "There were only a few great violinists when I was young, and the same applies today," she says. "There are many more—millions of fiddlers—but you can count on one hand the real musicians… They all still look up to Heifetz, and who can match him?" Ida Haendel was the subject of numerous commendations and several television documentaries, including the 2004 interview entitled "I am the Violin," which perfectly summarizes her exceptional life.