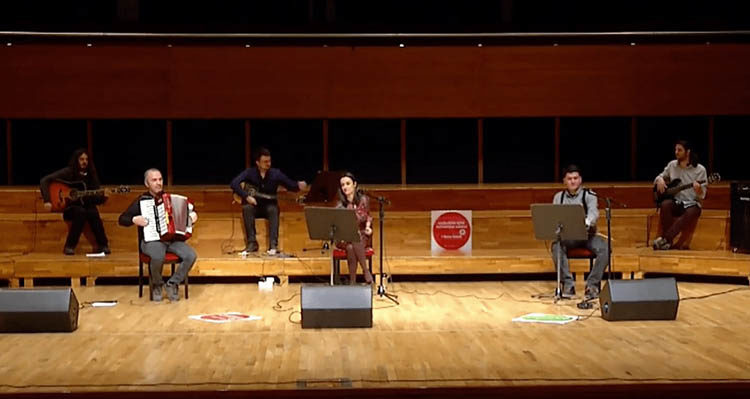 As nations begin to tentatively emerge from lockdown in response to the coronavirus crisis, conversations are already taking place about how gatherings of people will be managed at a time when social distancing has become the norm to protect people from transmitting the virus. Concerts involve gatherings of people, and in the case of the very large venues, gatherings of 1000s. Squaring the social distancing circle will be a logistical headache for venue managers, not only in terms of seating arrangements in auditoria but also in social spaces such as foyers and bars in order to protect audiences and staff. It seems realistic to say that we will not return to concert-going as we knew it pre-pandemic.
While small ensembles – the piano trio or string quartet, for example – can manage social distancing fairly easily on stage, large orchestras cannot, and this will inevitably impact on the type of repertoire performed. Mahler's symphonies just don't sound right without the requisite large orchestral forces (though Schoenberg commissioned a reduction of the 4th symphony from Erwin Stein for his Society for Private Musical Performances). This will cause a major rethink amongst concert managers and programme planners about what kind of repertoire is appropriate for smaller forces and could bring opportunities to present arrangements of large-scale works, lesser-known repertoire and even new music.
Mahler: Symphony No. 10 in F-Sharp Minor: I. Adagio (Canada National Youth Orchestra; Georg Tintner, cond.)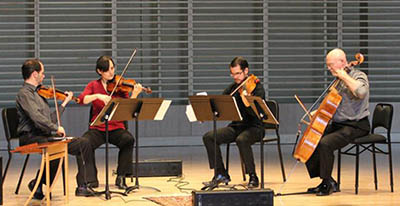 Of course, venues rely heavily on their audiences for ticket revenue and perhaps the greatest challenge is encouraging people to venture out to concerts again. People are, understandably, fearful of catching the virus. Additionally, classical audiences tend to be older, the "at risk" group, and may feel anxious about attending a concert. With reduced audience numbers, there will be reduced ticket revenue. Alongside this, concert venues may have to reconfigure seating to observe social distancing guidelines: people may have to occupy every other seat or in a tessellated formation. This will of course lead to reduced ticket sales and loss of revenue, and ticket prices will, inevitably, have to increase in order to meet venue running costs and musicians' fees. Given the devastating economic impact of the pandemic, people simply may not be able to afford to attend a concert or opera in a prestigious venue.
In the light of this, where work may be scarcer, musicians will have to become more creative about how they work. Live streaming and virtual concerts have suddenly become "the norm" in the time of coronavirus, but most performers have yet to devise a sensible financial model to ensure they are paid for these performances. And with all this "free music" on offer, streamed direct to the comfort of your living room, will audiences be prepared to pay a premium for concert tickets when the venues re-open? For many musicians, performing is their raison d'être, crucial to their artistic identity, and already it is clear that the profession is suffering an existential crisis as performers come to the stark conclusion that they may no longer be able to draw their main income from concertising, or be selective about where they perform. It may not be viable to refuse work that might lessen one's reputation. Additionally, many musicians will be forced to seek work outside the profession, or in other areas of it such as teaching or administration.
However, the current and future scenario should not be regarded as all doom and gloom, not by any means. Situations like this always present opportunities for those who are willing to think and act creatively. Meanwhile, for those of us who love live music, and the musicians for whom performing is part of their DNA, we await the reopening of venues with impatience.