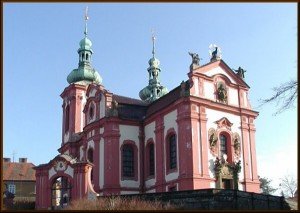 The market town of Zlonice in the Central Bohemian Region is currently home to a population of roughly 3000 people. And between 1853 and 1856 it was home to Antonín Dvořák. He arrived during the early autumn of 1853 to continue his musical education with the church choirmaster Joseph Toman and the Kantor Antonín Liehmann, who taught him the violin, piano, organ and continuo playing, and music theory. And according to musical yarn, the local church bells of the Church of the Assumption in Zlonice—which rang on and every hour—kept the young student awake at night.


Dvořák left Zlonice in the autumn of 1856 and eventually embarked on a musical career by entering various composition competitions. At age 23 he entered a German competition with his Symphony No. 1 in C minor, which he had composed in less than six weeks during early 1865. Dvořák did not win the competition, and the score was never returned to him.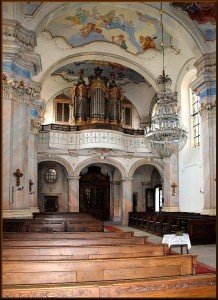 When one of his student's decades later asked what he had done about it, Dvořák supposedly replied: "I sat down and wrote another." In fact, Dvořák did write another symphony but he never heard and never again saw the score of his C-minor symphony; he thought that it had been destroyed. But Dvořák was mistaken, as a young scholar purchased the manuscript from an antique-book store in Leipzig in 1882 without telling anybody! Only in 1923 did the lost symphony emerge, and an abridged version of the work was premiered in 1936. It took another 25 years before the score was finally published. As you might well imagine, the discovery of a new Dvořák score necessitated the renumbering of his symphonic oeuvre. The Symphony "From the New World," long known as No 5 became No 9, and the early symphonies were numbered in chronological order. So what is the connection of this symphony with the town of Zlonice? Although there is no overt programmatic content, Dvořák is reputed to have referred to this work under the title "The Bells of Zlonice" in his later years. That title does not appear in the manuscript, but the work seemingly features a number of bell-like passages, particularly in the first and concluding movement.
Antonín Dvořák: Symphony No. 1 in C minor, "The Bells of Zlonice"