I am pretty sure you know the famous Alabama Song, with its provocative lyrics. The tune brings back the decadence and perversion of early 20th century Berlin, conjuring the zest of Marlene Dietrich. It has been sung by a number of artists including The Doors, David Bowie, Dalida, Nina Simone and more.

I knew the song, but paid little attention to its origin and composer. It was only when I was at the Teatro Real in Madrid, where they were staging the 'Rise and Fall of the City of Mahagonny' by Kurt Weill, that I realised the song originated as part of this political-satirical opera.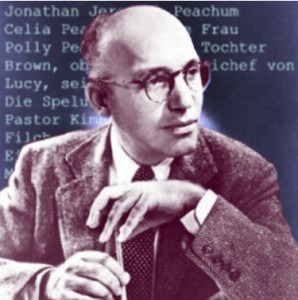 The collaboration between the socialist Jew Kurt Weill and the committed Marxist Bertolt Brecht was a fruitful one, and Mahagonny was widely considered to be their masterpiece. Both composers were exposed to the post-Nazi political tension of Germany in the 1930s, and they used their art to express their discontent and criticism of society.

Although I am a devoted lover of Baroque music and open to the Romantic era, I have generally been hesitant when it comes to 20th century music. But with age came a greater degree of open-mindedness, and I have since become more willing to experience new melodies.

The 'Rise and Fall of the City of Mahagonny' is definitely a very controversial opera by virtue of its storyline and libretto as well as its music. A mixture of classical, rag, jazz and atonal, it was not easy for me to accept, but interesting enough to capture my full attention.

The cast was of very average quality, so I will not be elaborating on any artist as I lack the inspiration to do so. However, special mention must go to the young Spanish conductor Pablo Heras-Casado, who was a real pleasure to watch. Yes, he remained largely out of sight in the conductor's alcove with the orchestra, but his ardour, enthusiasm and dedication were such that he was singing along with the cast. He threw himself into the music with passion, to all intents and purposes playing the lead of the opera.

I spent the whole evening watching him delve into the music. I don't think I was seduced by the score (yet), nor do I feel ready for a similar experience any time soon. However, I will definitely return for more of Heras-Casado, whatever he may be conducting.


Related videos:
Pablo Heras-Casado: Holst – The Planets

Mahagonny at the Teatro Real

David Bowie: Alabama Song


Madrid

I visited Madrid many times in my 'previous life'. Unfortunately, it was always for business, and never for longer than 24 hours. But that was of little consequence, since I was not particularly fond of the city, knowing little of it. I preferred Barcelona, which I found more buoyant, sensuous and eclectic. This time, I had the opportunity to stay longer and explore. I visited a number of museums and came to appreciate the Madrilenos for their elegance, culture and refinement.

We stayed at the Santo Mauro, a charming boutique hotel located in the city centre. It had a beautiful garden in which we enjoyed drinks under the warm autumn sun, away from the busy traffic.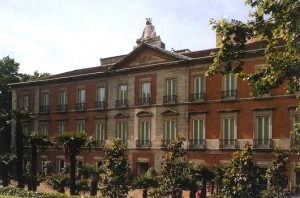 On the day we arrived, we visited the famous Prado museum, which was too big for my tastes – certainly too culturally intense to absorb all at once. This is a place I need at least a week to truly enjoy and digest, preferably unencumbered by jetlag. On the other hand, I had a wonderful time at the Thyssen-Bornemisza museum. Despite its much smaller scale, it was very interesting, holding among its amazing collection a few gems that are not to be missed.

According to many of my friends, Madrid is a good place to shop. Its prices are cheaper than other European capitals, and many local designers are worth a visit. Since I have been trained to travel light, meaning I wash and reuse and refrain from shopping, I tend to buy only the most indispensable items or the absolute must-haves. And in Madrid, as in any other Spanish city, Pata Negra ham from the black Iberian pig is definitely the one and only treasure to take home. These free-range pigs are reared on a special exercise routine and diet, resulting in a delicious flavour and a delicate texture that almost melts in your mouth.

There are too many good and interesting restaurants in Madrid for me to do proper justice to them all during my short stay. Most gourmet guides will frequently recommend restaurants run by disciples of the celebrated Ferran Adrià. Adrià himself is the god of the molecular cuisine and the man behind the famous El Bulli restaurant, which has a waiting list several years long. In fact, I was very lucky to have lunched at El Bulli twice. One meal took well over four hours, and although I was intrigued, surprised and amused by the fare, I failed to be wowed by the taste. Personally, I prefer something more down to earth that directly excites my tongue rather than my brain.

Anyway, I did visit the restaurant of one of Ferran's disciples, which received two Michelin stars. However, I was less than impressed. There were several other restaurants I preferred, which particularly stood out in my mind. One was the El Parraguas, which we visited as a party of four. We ordered four different starters, entrées and desserts, and I dug into all of the dishes, which I must say were equally excellent. I still have a profound memory of the seasonal mushrooms cooked in foie gras jus – not exactly what I'd call light, but worth every single ounce you might gain.

O'Pazo is an excellent seafood restaurant and another of my favourites. I went for lunch and was one of the very few female patrons, as most of the other tables were occupied by serious looking businessmen entertaining their clients. As a result, the atmosphere was severe and a touch intimidating. I treated myself to two delicacies only available in Spain: the tantalising and exceptional angulas, which are baby eels fried in olive oil with garlic; and percebes, a repulsive looking crustacean (also known as a goose barnacle), which is difficult to eat but so succulent.

Lastly, we held a big lunch party with a table of well over 12 at the Mesón Cinco Jotas, positively overrunning the little tapas bar. The assortment of jamon, croquettes, cold cuts and salads were simple and delicious, all washed down with several bottles of Cava, a Spanish sparkling wine, as well as red and white wine. It was a delightful place for a casual meal à la bonne franquette.

I will definitely return to Madrid, not only to explore its culture and music further, but also to discover more of the local dining scene.


Photo credits: ddr-im-www.de, www2.kah-bonn.de