A tale of two cities. I have no idea when this handy name came about, but it is now used by the literati to compare pairs of cities like Shanghai and Hong Kong, Shanghai and Beijing, Suzhou and Hangzhou, and so on. So in comparing the classical music scenes in Shanghai and Beijing, I thought to create a new and original title. But I could find no other names more neutral and inclusive than this one, so I decided to be exceptionally lazy and use it anyway.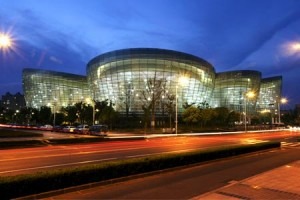 It has long been common knowledge that Shanghai and Beijing are the two cities in China that foreign musicians and artists must visit. At first blush, the two are very similar; with Shanghai the financial centre and Beijing the capital, they are essentially the only two Chinese cities whose citizens are educated and affluent enough to afford the high ticket prices. They are also better developed and more advanced. So long as the concert hall is well attended and the final applause thunderous, musicians and their management teams believe that success has been equally achieved. In fact is, however, that people's taste, mentality and feedback to the performances can actually vary widely between the two cities.


One difference is that traditional Chinese music always sells incredibly well in Beijing, no matter who the artist is. However, organisers in Shanghai will not easily accept such music. When they do dare to give it a try, the promoters will creatively mix modern elements such as multimedia and electronic sounds into the original music until it no longer even resembles traditional Chinese music. And even then, they only have the courage to describe in cautious whispers how their Chinese music programme is "advancing with the times."

In contrast, Broadway musicals have always been a hit in Shanghai. Les Misérables, Cats, the Phantom of the Opera and the Lion King have each been so successful that presenters continue to host the shows even after a hundred performances (as was the case with the Lion King). Other cities have tried to copy this thriving business model, but none were able to replicate these results. In Beijing, the lifespan of a musical is just one week.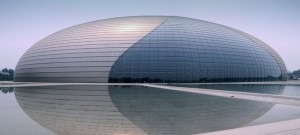 One wonders why this is so. After all, foreigners may see all Chinese people as alike. But there are striking differences to be seen if one knows where to look. Beijing has never changed, although its old name, Bei Ping, has long fallen out of use. Elderly citizens will talk of the Forbidden City and its dusty history, the Beijing Opera and the other traditional accoutrements of an ancient city. They will reminisce about watching the entertainers of the Tian Qiao, cheering in the Li Yuan opera theatre and conversing with the slickly smooth managers of the old teahouses. The youth of the city gladly inherit this cultural legacy and embrace the pride of being a citizen living on the grounds of the Imperial City. Throughout its long history, the city has been resilient to influences from the west, retaining much of its ancient heritage. This includes traditional Chinese music, which carries with it the memories of the good old days and the pride of an Imperial city.

Shanghai is a different world. Traditional Chinese music does not play as important a role in Shanghai's past; in fact, it barely exists. The history of Shanghai seems to begin in the 1930s, when elderly Shanghainese recall listening to jazz at the Peace Hotel, watching dancers in the Xian Lesi ballroom and drinking coffee at DD's Café. This enjoyment of coffee, cake, dancing and western music distinguishes the Shanghainese, who are proud of their deeply ingrained western lifestyle. When they take their seats in the old concert halls, the elderly revisit the old times with old acquaintances. The youth of Shanghai, just like their elders, have inherited a taste for western music and seek a fashionable rather than traditional lifestyle.

Returning to my original point, the differences between the two cities are reflected in their audiences' attitudes towards western performances. When the renowned pianist Helene Grimaud visited Beijing, she was treated like a superstar even though her work was not well known there; she was well received simply because of her reputation, although her charisma did much to win the audience's approval. Her piano recital was therefore every bit as well received as a performance at the Li Yuan Opera. People burst into raucous cheers, although oddly enough, there was hardly any discussion of her performance afterwards. When she arrived in Shanghai however, she faced a very different reception. Behind the politely warm applause, the prudent attitude of the Shanghainese was apparent. The audience was calm, collected and not particularly excited. The reviews were mixed too.

This phenomenon was also observed when the countertenor Andreas Scholl toured with the lutenist Edin Karamazov. Andreas Scholl's divine voice clearly appealed more to the people of the Imperial city, while the lute's decadent and gentle sound resonated better with the hearts of the Shanghainese. The two artists accordingly received separate invitations to return – Scholl to Beijing, and Karamazov to Shanghai.

I had the chance to chat about this with the promoters in both cities, and the conclusion we drew was this: the people of Beijing prefer performances that are grand and spectacular, while at the same time solemn, to match the spirit of the regal city and the strength of character inherent in the people of the north. Meanwhile, the Shanghainese prefer their shows more relaxing, gentle and peaceful, reflecting the tranquillity of the family life that is treasured above all else in Shanghai.

Shanghai has had a much longer history than Beijing in terms of the development of the classical genre, and so the Shanghainese tend to be rather jaded in their tastes. They feel that they have seen it all before, which is generally true. They have come to expect much from visiting musicians, so it is fair to say that the Shanghainese are fairly critical when it comes to concerts, while people in Beijing receive performances with a greater warmth and curiosity.

With that being said, the two cities do have their fair share of similarities: symphony orchestras sell better than recitals, chamber music is always a dead end, and big name performers or orchestras with the term "Royal" in their names are guaranteed box office success. Interestingly enough, there are a few exceptions to this general rule. Shanghai and Beijing both hosted the North German Radio Symphony Orchestra when it performed under the baton of Dohnányi, as well as the Leipzig Gewandhaus, conducted by Chailly. Both failed terribly at the box office in both cities. At the same time, several other average-level orchestras generated massive revenues at the box office. Nobody ever figured out why this happened, although critics joked about it, citing the Chinese translations of the names of the orchestras as the probable culprits. "At the very least, they don't sound authentic enough. The North German Orchestra could be considered more obscure than the German orchestra, while the direct translation of Leipzig Gewandhaus is even worse: a building of textile merchants? There is no grandeur at all."

In this business, it is important to identify common ground among the different cities in order to ascertain the best projects to bring to China. However, I must admit that it is occasionally more fun to observe the differences than to identify the reasons behind them.


Photo credits: radisson.com, unusual-architecture.com