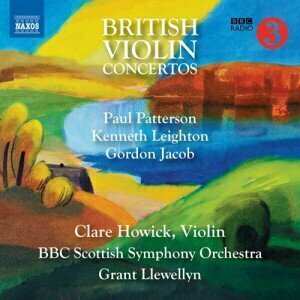 Violin Concerto – II. Andante espressivo
From Violin Concertos (British) – PATTERSON, P. / LEIGHTON, K. / JACOB, G. (2017)
Released by Naxos
Gordon Jacob: Violin Concerto – II. Andante espressivo

Written for soloist and string orchestra, the Concerto by Gordon Jacob contains at its heart a threnodic slow movement cast in long, moving paragraphs and accompanied by poetic effects.

Jacob was one of the most musically conservative of his generation of composers. Though he studied with Vaughan Williams and Stanford at the Royal College, Jacob preferred the more austere Baroque and Classical models to the Romanticism of his peers, and stuck to this aesthetic even in the face of the trends toward atonality and serialism.