Glenn Gould, piano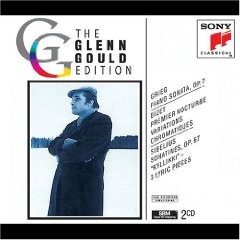 Sibelius: Sonatinas for piano, Op. 67: Sonatina No. 1 in F sharp minor: Allegro moderato
From The Glenn Gould Edition – Grieg – Bizet – Sibelius: Piano Works (1992)

Released by Sony Classical





Sibelius: Sonatinas for piano


Written in 1912, this is a beautiful and most interesting piece, in terms of melody.
The first time I listened to it, I was completely hooked. This music demands concentration, as the melodic sequence is so intriguing it commands a special appreciation.
This is also the only recording of the sonatines that I found, so it is somehow difficult to know whether the intensity and complexity is more influenced by Gould or Sibelius.