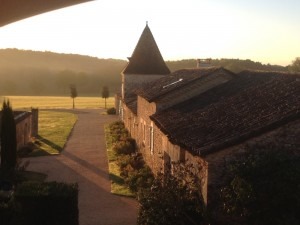 Launched in 2015, La Balie, in the beautiful Lot-et-Garonne region of France, is the brain-child of Fiona Page, a high-flying former CEO and amateur pianist. After a busy and satisfying career in finance, Fiona felt the tug of a change of direction as she approached a significant birthday. Here she takes up the story of how La Balie came to be:

I was CEO of another successful independent business that I'd really enjoyed building, but I was increasingly looking for other interests and a better balance – I'd started learning the piano and had been thinking for several years of buying a house in the sunshine. So at 49 I set myself the target of buying a house in France by the time I was 50. I thought I'd spend long weekends exploring different areas and looking for the perfect house: as it happened, I chose a few properties off the internet, went to France for one rainy, foggy, November weekend and came back with a house! La Balie was a collection of 7 stone farm buildings dating from the 16th century.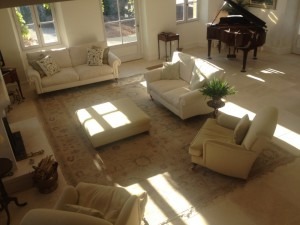 When I bought La Balie it had three little cottages that were used for summer rentals. I continued with that for the first summer but then started to think about what else I might use the cottages for. It was an easy process for me: there were four key areas I was interested in and when I talked to other people everyone seemed to agree that music, well-being, cooking and some corporate stuff would be interesting and fun. And that's how it started!

Along my travels I met concert pianist James Lisney, who I was lucky enough to persuade to lead the piano courses and we were off!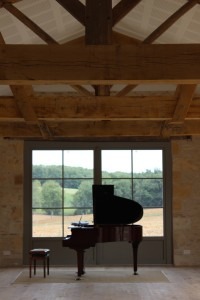 Piano courses are incredibly popular, with many people returning year after year to the same course. In addition to the opportunity to study with some top-class teachers and international concert artists, the social aspect is very appealing. As pianists we spend a lot of time alone with only dead composers (mostly) and that box of wood and wires that is our instrument for company. Many of us like the solitude, but it is also important for us to connect with other pianists. A course is one of the best ways to meet other pianists, to hear one another play, share repertoire, receive expert tuition in a friendly and supportive atmosphere, indulge in piano chat, and have fun. Watching others being taught can be hugely beneficial, and playing for others, in the safe zone of a small group of people, helps build confidence and performance skills.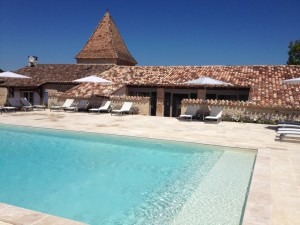 La Balie redefines the summer piano course by offering skilled and sympathetic tuition within a luxurious environment. Guests stay in beautifully-appointed accommodation, enjoy gourmet food and wine, and have the chance to study and enjoy piano music in a relaxed and convivial setting. The course is run as a series of masterclasses, supplemented by tutor recitals, 'Aperitif' concerts by course participants, and private lessons if desired. Class sizes are limited to eight participants to allow each student the opportunity to work closely with the tutor to enhance, deepen and improve their musical ability as well as to share musical interests and insights with the other members of the group. Classes take place in The Studio, a converted barn equipped with air-conditioning, an acoustic ceiling and audio-visual equipment to record performances and some classes. There are two grand pianos in the Studio, with four further practice pianos located in each cottage and in the main house. In the afternoons students may practise, explore the local area or simply relax in the pretty garden at La Balie where there is also a heated outdoor swimming pool. This is more than a "piano holiday": it is an elegant and congenial retreat for like-minded people to meet, study and share music.

Official Website
Video of La Balie