Chopin created his 4 ballades between 1831 and 1842 and they were quickly recognized as important and influential works and other composers, including Liszt and Brahms took up the ballade.
In 1831, Chopin was in Vienna and many people feel that his Ballade No. 1 in G minor reflects his feeling of separation from war-torn Poland. The ballade opens with a majestic statement and then continues into the first theme (at 00:39). A contrasting theme comes in (at 1:51) and these two themes are the basis for the rest of the work. The innovation in Ballade form occurs in the recapitulation where the two themes are returned, but now in reverse order, called the mirror reprise. This calls for an interesting demand on the composer where his two themes have to appear in one order at the beginning of the piece and then appear in reverse order at the end of the piece and still make sense.
Chopin: Ballade No. 1 in G Minor, Op. 23 (Philippe Bianconi, piano)
Composition of Ballade No. 2 took some three years and was completed in 1839. Although it is felt to be a lesser piece than Ballade no. 1, it has very different techniques, and has a much more introspective feel. This is emphasized by a section marked "sotto voce" that is to be performed very very quietly and just fades away. The following presto (02:18) removes us from our reverie with a fiery opening, but in the end this too ends and the recapitulation itself ends fading away.
Chopin: Ballade No. 2 in F major, Op 38 (Philippe Bianconi, piano)
Ballade No. 3 was completed in 1841. Its lighter structure and lighter feeling come from its song-like and then dance-like themes. This is the only Ballade in a major key and that has a great deal of influence on the brighter feeling to this Ballade. It is said that the inspiration for this Ballade came from his time in Majorca where elements like the trudging donkeys, rain, and various buildings collapses in the monastery where he and Georges Sand were living encompassed their life with humour.
Chopin: Ballade No.3 in A flat major, Op 47 (Philippe Bianconi, piano)
When Chopin returned to Paris in 1842, he wrote his Ballade No. 4. This Ballade focuses more on the interplay between voices and counterpoint is one of the important compositional guidelines in this work. It returns to introspection and is considered by pianists to be the most difficult of the four Ballades both in terms of its technical demands and its demands for musicality.
Chopin: Ballade No.4 in F minor, Op. 52 (Philippe Bianconi, piano)
The examples used here were taken from a new recording on the La Dolce Volta label by pianist Phillippe Bianconi. Also on this recording are the Prelude No. 25 in C sharp minor, Scherzo No. 4 in E major, and the Barcarolle in F sharp major.
Splitting up the serious Ballades with these other works helps us imagine how Chopin could write music of such majesty as the Ballades and then take it further with the Scherzo No. 4 and the Barcarolle. They show Chopin's radical new ideas in harmony and also what a consummate performer he was.
Chopin: Barcarolle in F Sharp major, Op. 52 (Philippe Bianconi, piano)
Bianconi's recording is a true contribution to the Ballade performance history. Bianconi notes that, for him, the Ballades were his first vision of Chopin's epic side, setting aside the more familiar waltzes and other dance forms.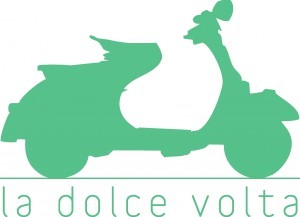 Chopin took up the medieval idea of the ballad, combined it with the idea of the Italian dance called the ballata, and mixed in a bit of standard sonata form and created the Ballade. These one-movement pieces call for an accomplished pianist and a lot of imagination.