I met Pressler at his hotel in London, just a few minutes away from Wigmore Hall, where he was giving a masterclass later that day. 'They pick me up and drive me there, even though it's just down the road. I have all the energy to play, and a lot of energy to practise.'
'But walking… I have to be careful,' he adds with a wink, as he relaxes into a sofa.
Pressler's reputation as a performer is equal to that of teacher, and I was wondering if he approached teaching in a masterclass in a different way to giving a lesson behind closed doors.
'In a way, yes, it is different. And in a way, no,' he says with a smile. 'In a masterclass you do have to think about the audience. At the end of the day, they want to hear what is said. They want to learn too. I just got back from Vienna, where I was both giving masterclasses and teaching privately. You don't change your style, or what you have to say; you are you. And after 80 years, I think I have enough to say,' he quips, chuckling.
Pressler's time in the world-renowned Beaux Arts Trio spanned over 50 years, and his solo career was something many can only dream of. He's played with the Concertgebouw Orchestra under Trevor Pinnock, the Mariinsky Orchestra under Valery Gergiev, the Berlin Phil under Semyon Bychkov, and this was just last year! When asked if it was possible to pick out a highlight of his career, he simply replied, 'No. I can't give a highlight because it seems like a series of continuous highlights!'
Beethoven: Bagatelles Op.126 – No.4 in B minor
Witnessing Pressler's buzzing personality in this calm hotel lounge gave a clear picture of the man behind this incredible career, who had just recorded a DVD of his 90th birthday concert with the Orchestre de Paris, playing with various orchestras in Europe, all while holding down a teaching job at the prestigious Indiana University Jacobs School of Music in the USA. His passion for teaching is clear, as he spends most of our time talking about his teaching work, as opposed to his solo career. As I sit opposite him, I imagine the anticipation of his masterclass at Wigmore Hall, and am humbled; at the age of 90, he continues to generate fresh ideas to musical interpretation, and to inspire whole new generations of young musicians.
He has recently released two new CDs to add to his already formidable collection of recordings. 'We [the Beaux Arts Trio] made about 60 different recordings, so I don't make recordings for the sake of it', he says. 'I play what I love playing, I play the music I like.' This seems to be his approach to all the facets of his career, be it playing a sonata, a piano trio or a concerto. 'It's never about me. I'm just here to make music.'
'The title of my biography –
Always Something New to Discover
– has been my motto from the beginning. Even now I'm experiencing new things – I've been invited to perform as part of the 2015 New Years Day concert in Vienna, playing Mozart's A Major Concerto [K488], which is such an honour for me.'
The prospect of giving a masterclass in the renowned Wigmore Hall seemed not to phase him ('I've lost count of how many times I've played there') – a few minutes before his car was due to arrive he was simply relaxing with a coffee and pastry. I thanked him, said my goodbyes, and ran round the corner to grab my ticket for the masterclass about to be given by one of the world's most acclaimed musicians.
Official Website
Discography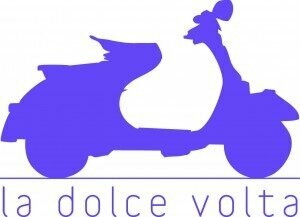 Menahem Pressler makes his debut with the Berliner Philharmoniker

Very few musicians can boast a career as long or distinguished as that of Menahem Pressler. Born in 1923, he fled Nazi Germany in the 30s, and emigrated to Palestine. By the end of the 40s had already made his American debut with the Philadelphia Orchestra. And at the age of 90 he shows no signs of letting up.