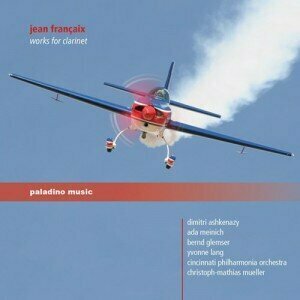 Clarinet Concerto
I. Allegro
From FRANÇAIX, J.: Clarinet Music (2016)
Released by Paladino Music
Françaix: Clarinet Concerto – I. Allegro

Jean René Désiré Françaix was a French neoclassical composer, pianist, and orchestrator, known for his prolific output and vibrant style.

Françaix's style is marked by lightness and wit, as well as a conversational style of interplay between the musical lines. It changed little throughout his career; while he was influenced by composers he admired (such as Emmanuel Chabrier, Igor Stravinsky, Maurice Ravel, and Francis Poulenc), he integrated what he picked up into his own distinct aesthetic, which was already evident in his early works.