'energy, acceptance, openness'


Having won the Tchaikovsky Competition for Young Musicians at age 15, and been the personal protégé of Rostropovich on recommendation of Anne-Sophie Mutter, one not need question Daniel Müller-Schott's credentials. One of the most celebrated cellists around, he plays regularly with many of the major orchestras all over the world, and travels to Hong Kong in September to commence his new season (after a well-earned break, of course).
As a solo instrument, the cello has an incredible array of well-known concerti – but Daniel isn't complacent. 'It's important to stay connected with composers of our time and to work together,' he says. 'Collaboration gives you so much inspiration for the traditional pieces like Dvorak, Elgar, Schumann.'
André Previn has written a concerto especially for him, with a performance due in November with the London Symphony Orchestra. This piece is bursting with sensual allusions to jazz and film music, and Daniel speaks very fondly of the piece. 'It's still very heartfelt and deep music – it's not just on the surface.'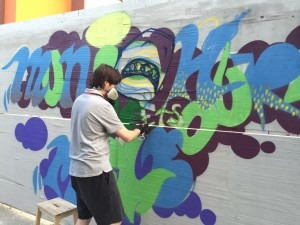 And how do audiences react, who might prefer something a little more traditional?
'It's actually more difficult to convince presenters and promoters to programme something modern than convincing the audience – they're very open. In the end I think it's beneficial for everyone: for the promoter who was brave enough to programme a contemporary piece; for the audience who get to hear something new.'
Education also feeds strongly into Daniel's work. He often visits schools to introduce them to the cello and, amongst other things, 'What I do, what I love about the composers, and what I feel is important to know about music in general.'
Almost 10 years on from starting the project
Rhapsody in School
, he still gets letters from children who took up the cello, and who still come to his concerts. 'Music in German schools doesn't have a very good standing – it's not one of the more important subjects. You can get instrumental lessons for free in Germany, but not many children even know about it.'
'I ask "Which instrument do you feel a connection to?" It's fascinating, because almost all the children know exactly which instrument they feel attracted to.'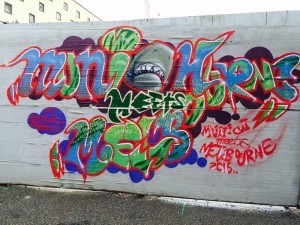 This is exactly how Daniel started – his mother was a harpsichord player and piano teacher, and introduced Daniel to as many different instruments as possible as a child. However, this isn't all he got up to in his early days.
'I have a connection with street art from when I was a teenager. Me and my friends went around and asked people from companies that had big industrial halls if we could paint them. We would spray huge graffiti on their walls, and even earned a bit of money!'
It seems that old habits die hard: a few days ago, Daniel was approached by the Melbourne Symphony to spray something for their orchestra. He and German artist Daniel Mann went to the site of a new concert hall in Munich and got cracking.
Daniel believes that balancing his life in this way is important: 'it's very good to have that kind of balance between different things, and not just be absorbed by the music all the time.'
Inspiration for performance can be everywhere, and this belief no doubt contributes to Daniel's open approach to performance. A recent radio portrait of the Rolling Stones offered some interesting insights:
'I found there were so many similarities in interviews with Mick Jagger, with what he said about going on stage and sensing the energies of the people.
'This is of course what we also do in classical music. You go out and feel that there's a sense of energy, acceptance, openness – I think we can learn a lot from that.'
Official Website
Prokofiev Sonata for solo cello
Dvorak Cello Concerto 2nd Mvt.