I was in London for my daughter's birthday, and was very excited when I found out that Magdalena Kožená was performing at Wigmore Hall, with none other then András Schiff at the piano. This is a meeting of two great artists: one of the best mezzos of our time, and a wonderful pianist whose recordings of Schubert are almost legendary.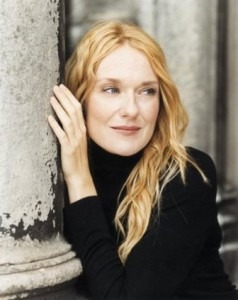 I have always been a big fan of Kožená, since the day I bought her recording of Bach's Arias, and now, having the opportunity to hear her live was overwhelming. As for Schiff, the first time I heard him live was in San Francisco, when he performed one of Beethoven's piano concertos. I was so impressed that I returned the next day to see the same programme. Thinking back, that was some 10 years ago now.

My second run-in with Schiff was in London. He was performing an all-Schubert programme at Wigmore Hall, but by the time I found out about the concert, it was already sold out. I had to use all my power and connections in order to get a secondary ticket which cost me a small fortune. I don't know whether it was the jet lag or any other particular reason, but I almost fell asleep during the concert.

And the last encounter was in Bonn, during the Beethoven Festival. Schiff was again performing  Beethoven's piano concertos — only this time, he was also conducting the orchestra. I have never been a a fan of multi-tasking, the reason being that I believe you have to concentrate on what you do if you want to excel and outperform. Multitasking may seem impressive, but at the end of the day, one might end up being average in all areas where they could have excelled in a single one. As such, the concert was a big disappointment as Schiff did not impress, either as a pianist nor as a conductor.

So for this particular concert at Wigmore Hall, my expectations were high, and I felt almost like a little child, getting ready for an evening of treats and marvels. The programme for the evening included: the Moravian Fold Poetry in Songs by Janáček, Dvořák's Biblical Songs, The Nursery by Musorgsky and Bartók's Village Scenes, with Schiff playing solo, In the Mists by Janáček.

Although I was struggling with jet lag again, I did not fall asleep this time, because Madame Kožená was singing so loudly, with so much temperament that there was no phrasing, or pause for me to take a second breath. Mr Schiff was very composed, playing beautifully but diligently on his side, regardless of whether Kožená was there or not.

They were both very conscious about their status, their notoriety and the devotion of their public. The whole concert was more like a statement than an interpretation, and the only moment of delight was at the encore, when  Kožená sang Songs my Mother Taught Me by Dvořák, and finally there was some colour, softness and feeling.

When I walked out of the concert, I was exhausted and drained. For two hours, I was sitting on the edge of my seat, waiting for the climax that never happened. I was extremely disappointed by the concert, and left wondering whether fame and success are sometimes exactly the tools used to kill talent.

Magdalena Kožená sings Bach

András Schiff plays Schubert
London
London was as exciting as ever, and I had the opportunity to visit The real Van Gogh, the artist and his letters' exhibition at the Royal Academy, which was extremely interesting and well presented. This is a landmark exhibition not to be missed.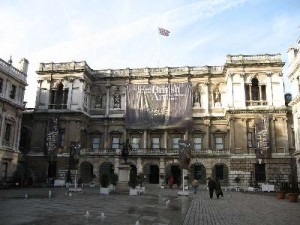 As usual, I stayed at The Langham Hotel, the place that  I call "home" now in London. This is a wonderful hotel with excellent service and attention to detail.
Of my latest culinary finds, there's the Japanese restaurant Chisou, off Oxford Circus, so a convenient 5 minutes walk from The Langham. The decor is nothing fancy or elegant, actually it's just basic Japanese, but the food is extremely fresh. I usually sit at the sushi counter, have a nice spinach salad together with some daily special sashimi — of course, all washed down with a nice bottle of cold sake.
The Greenhouse is a real gem,  delighting me with one of my most memorable meals of the year. Firstly, they take late orders, a real rarity. I booked a table for 10.30pm as I had a concert to attend beforehand, and the booking was taken without difficulty or comment.
As a starter, I had the black truffle risotto, which is a seasonal dish. Usually I am not a fan of risotto, but the smell from the next table was so tempting that I succumbed — and I must say, without any regret now. For the main course, I had the best pigeon breast I have ever had, served "saignant", almost rare, and it was so special in taste and texture that I am already thinking of going back for an encore.
Lastly, I made a stop at  Cecconis, an elegant and delicious Italian restaurant that I have been visiting quite often lately. I love their starters and salads: their calamari fritti is tasty and crispy yet not oily at all; while the veal Milanese is probably a must-have, most diners ordered this dish and the portion is extremely generous as the veal can be as big as the plate! Cecconis is also conveniently located, a five-minute walk from the Royal Academy, where before the intellectual food, our other appetites can be soothed and satisfied.
And next to the restaurant, there's the Abecrombie & Fitch's flagship store, where besides shopping in the dark for some overpriced tees, you can also have your picture taken with the half naked muscular young thing from the entrance. You will have to guess what I did after my lunch……
Photo credits:
musicalcriticism.com
,
infobritain.co.uk