Answer:
When it's a socially-distanced concert
I've been guilty of it myself, proudly trumpeting "this concert is now sold out!" for the events I have been promoting last year in September and October (I work for a London-based arts organisation and a local concert series), and I know I'm not alone. For those of us who have been so bereft of live music that year – musicians, venue owners, promoters and of course audiences – the fact that live music, with audiences, has been able to resume is something to celebrate.
Government restrictions in response to coronavirus mean that venues cannot operate at full capacity, whether this is a church (capacity c80) or a major London venue (capacity c3000). Social distancing regulations require a certain amount of space to be allowed between audience members and in order to adhere to these regulations many venues are operating at less than half their normal capacity. Obviously, venues must be safe for audiences – if audiences feel safe they will come to events – but the maths is simple and very stark: fewer "bums on seats" means lower ticket revenues. And venues and concert promoters rely on this revenue in order to pay artists and cover the other costs of putting on concerts and running a venue. Additionally, venues are restricted regarding F&B service (Food and Beverages), in normal times a significant income stream.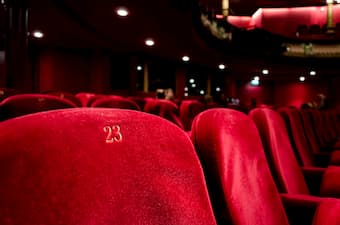 So what to do? Obviously, venues and promoters, and of course musicians, are keen to welcome back live audiences – a concert is not really a concert without a live audience – but balancing the costs of presenting a concert against reduced ticket and other income is a significant headache.
If your venue is less than half full do you charge more than double the usual price for the tickets? Of course not. This would be unfair on audiences, and while a few would be prepared to pay more, to support venue and artists, many would be deterred by a hike in ticket prices and would choose to stay away. With current restrictions in place, many venues and promoters are struggling to break-even.
But for those of us who give or promote concerts, to be able to welcome audiences back through the doors once again is very important and I firmly believe that venues must, if they can, offer audiences something, within the limitations of coronavirus restrictions. Some venues are lucky to have generous patrons and benefactors or have benefitted from government handouts; others do not but are still willing to, in the medium term, take a financial hit and bring audiences back. But this scenario cannot last indefinitely and without proper ticket revenues, many venues and promoters will struggle, along with performing musicians.
Gustav Mahler: Symphony No. 5 in C-Sharp Minor: IV. Adagietto (arr. A. Tharaud for piano) (Alexandre Tharaud, piano)

Times are tough for musicians. Let us hope that the new year will bring more positive developments regarding the management of the virus, which will allow venues to operate more profitably.
For more of the best in classical music, sign up to our E-Newsletter