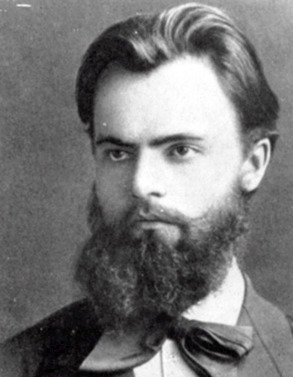 Sergei Mikhailovich Lyapunov (1859-1924) was a Russian composer, pianist, and conductor. His father Mikhail Lyapunov was a celebrated mathematician and astronomer, while his mother Sofya Alexandrovna was an accomplished amateur pianist who fostered his interest in music.
When Sergei Lyapunov was eight, his father passed away, and the family moved to Nizhny Novgorod, where Sergei was enrolled in the Russian Musical Society.

In 1878, Lyapunov entered the Moscow Conservatory of Music on the recommendation of Nikolai Rubinstein, the Director of the institution. There he studied piano with Karl Klindworth, a pupil of Liszt, and composition with Tchaikovsky and Sergei Taneyev.

Variations on a Georgian Theme, Op.49 (1915)
In 1883, Lyapunov graduated from the Conservatory, and was introduced to Mily Balakirev. Upon relocating to St. Petersburg in 1885, Lyapunov soon became the most important member of Balakirev's coterie. With the elder composer's encouragement, Lyapunov began to publish his own works, concluding a lucrative financial arrangement with publisher Zimmermann.
In 1893, the Imperial Geographical Society commissioned Lyapunov, along with Balakirev and Anatoly Lyadov, to gather folksongs from the regions of Vologda, Vyatka (now Kirov) and Kostroma. They collected nearly 300 songs, in which 30 of these songs were arranged for voice and piano by Lyapunov.
One year later, Lyapunov succeeded Nikolai Rimsky-Korsakov as the Assistant Director of Music at the Imperial Chapel. From 1910 to 1917, he worked at the St. Petersburg Conservatory by teaching piano and music theory. Lyapunov's later career was marked by success as a concert pianist and conductor, making several tours of Europe in both capacities. After the Russian Revolution, he moved to Paris in 1923, but passed away of a heart attack the following year.

Violin Concerto in D minor Op.61 (1915)
Lyapunov had produced an impressive catalog of piano, vocal, and orchestral works. He is largely remembered for his Douze études d'exécution transcendente written in memory of Liszt, the Solemn Overture on Russian Themes, as well as the Russian Folk Songs.

7 Preludes Op.6 (1895)
Discography
Piano Concerto No. 2 Op. 38

Photo credit: music.kngine.com