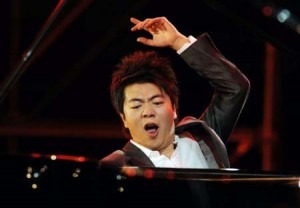 Lang Lang is everywhere these days and plays anything (and because of his star status, the story about his playing the Chinese song My Country in the White House led to totally redundant discussions involving thousands of people). Dudamel is likewise everywhere and tries everything. Just as the 30-year-old Venezuelan star conductor stormed the Barbican with the LA Philharmonic at the end of January, the South Bank Centre proudly announced that he will be performing with the Simón Bolívar Symphony Orchestra of Venezuela in June 2012.

"How original is that?" asked my friend in London, who has been working in the industry for decades.


And as she told me, there are many examples of halls and festivals begging for big name orchestras and artists to appear in their seasonal brochures. It's clearly an age where the market only wants to see the superstars.

This is the reality, isn't it? They all want stars. And here I had thought the phenomenon only particularly obvious in China. But without passing judgement on the professionalism and vanity of Chinese promoters, I believe that to a certain extent, Chinese halls do have more reason to ask for bigger names.

To understand why, we have to start from the beginning. Often, agency representatives and musicians find China's scheduling process rather mysterious. There is only one word to describe how outsiders feel about it: random.

Firstly, there is no clear seasonal plan and no running themes in the programmes. Agencies and musicians are thus left to try their luck and hope for the best. Even after dates have been pencilled in for months, it is often the case that promoters are suddenly "forced to pull out", or cut the number of concerts originally planned. This obviously creates huge problems in terms of tour scheduling, but that is the least of the Chinese promoters' worries.

The agencies and orchestras are left frustrated, not understanding why the Chinese can't stick to an agreed schedule. Well, this is a chicken and egg scenario. Without knowing whether the promoters are interested, agencies will not settle on a touring plan; at the same time, without knowing the cost of the project, Chinese promoters cannot decide whether they want to commit. Usually, the promoters will not finalise their decisions before seeing all the possible projects for the year. Meanwhile, the poor agencies assume their dates are more or less secured after the promoters show interest, only to find out later on that having dates "pencilled in" actually means next to nothing.

So this unfortunate situation seems to be caused by the random whim of the promoters, not knowing beforehand what they want, and how much they should spend.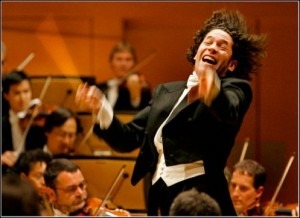 But this seemingly random process is actually just the result; underneath, the planning process is dominated by two fundamental considerations: how big the name or how low the budget. If the project falls into one of these categories, there isn't much chance of it being cancelled. But most projects fall somewhere in the middle or are indeed going nowhere, and so the promoters weigh the merits of one over the other, struggle, refuse and so on.

Almost every venue in China receives little funding from the government, so they rely very much on box office profit to stay afloat. And a big name is often a guarantee of box office success, while low budget projects are certain to make a box office profit.

So if the big name or low budget projects are what keep the venues alive, then we might just have to accept the status quo for the time being, since it is better than the alternative of there being no concerts and no venues at all. If a big name can attract people to the concert halls, then this might well be the kick start that the classical music industry in China needs, since it is still in its infant stages compared to Europe. I can only hope that the situation will change when the government gives more support and the market becomes more mature.

But famous western halls like the Barbican and South Bank also appear desperate to use star names to compete with each other, despite their wealth of knowledge and experience, access to a more developed market and relatively stable funding system. Where then can unknown young talents go? If programme managers who have the privilege of introducing young talent and new work lack the courage to do so, then we are left with none of the joy and freshness of real music, but a rather cruel rat race in this cynical music world.


Photo credits: news.cultural-china.com, aratnam.wordpress.com