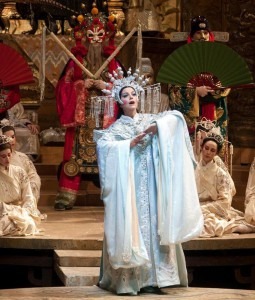 The New York Post once claimed that 'the tall, slender Lindstrom wielded the icy glamour of a 30s film star, working the trains and veils of her elaborate costumes with the panache of a runway model'. About six feet tall, blonde and slim, this combination certainly helps Lise Lindstrom to appear glamorously on the international opera stage. However, it is the voice, talent, hard work, discipline and passion, which can really capture the hearts of audience worldwide. The American soprano Lise Lindstrom is famous for her portray of dramatic heroines, from Puccini's Princess Turandot, to Richard Strauss's Salome. In June, She will appear in Turandot in the Guangzhou Opera House, in the country where this opera was set. While acting as all these man killers on stage, Lise Lindstrom tells you here that she takes pleasure in gardening.

JL: Jenny Lee

LL: Lise Lindstrom

JL: You made your debut at the Dallas Opera in Turandot. Now, you are singing it in the country where it was set. How do you feel about it?

LL: I am very happy and excited to be singing the role of Turandot in China – I think it will be a very magical experience!

JL: How did you make it from conservatory to opera houses around the world?

LL: I had to be very patient for my voice to grow into the repertoire that I now sing. It took many years of study and preparation before I was ready to sing the dramatic soprano repertoire. It was not very easy to be so patient.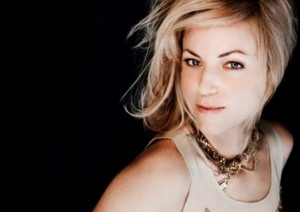 JL: You counted the experience in sharing the stage with Michael Tilson Thomas being the most memorable. Would you tell us more about that?

LL: I come from San Francisco, California – so the opportunity to sing with Michael Tilson Thomas and the San Francisco Symphony was a dream come true. I will never forget singing the end scene from Salome in the Davies Symphony Hall. It was fantastic, and all my family was there to hear me.

JL: Who are your role models?

LL: Birgit Nilsson and Dame Gwyneth Jones are just two of my role models. These amazing women paved the way for me to sing these roles, and I'm so grateful for them. These days, the singing career is so different with more travel and performances back to back, but I rely on their examples of hard work and professional attitude to help me find my way.

JL: Which opera roles would you like to try?

LL: I am very lucky because I am trying some of my dream roles in the months and years to come: Brünnhilde in Wagner's Ring, and Elektra in Richard Strauss' Elektra. Still, I would love to sing Lady Macbeth in Verdi's Macbeth, and Minnie in Puccini's La fanciulla del West.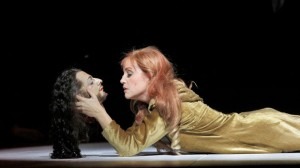 JL: Do you have other projects in mind, apart from singing operas?

LL: I am hoping that I can incorporate more concert time into my future and would love to sing Richard Strauss' Vier letzte Lieder sometime soon. I am also planning a piano recital tour of interesting Viennese composers: Richard Strauss, Mahler, Korngold and Lehár.

JL: You have such a beautiful physique. How do you look after your voice and your health?

LL: I really try to take care of myself, get good sleep, exercise and eat well. Traveling all the time makes it difficult, but I try to stay disciplined. Every once in a while I have to treat myself to a cookie or some cake – life is too short to avoid the good things!

JL: What would you like to do if you were not an opera singer?

LL: I honestly don't know what I would do if I weren't an opera singer, thank goodness I am one! I suppose I would try to find something I could do to help people, maybe education or medicine.

JL: What are your other passions?

LL: I love to garden, and that is perhaps the thing I miss the most by traveling all the time – a home with a garden. My mother was a very good gardener and she taught me so much. Maybe when I retire I can have a home with a nice garden!

Lise Lindstrom will be performing in Guangzhou on June 21 to 23.

Official Websites
Lise Lindstrom
Guangzhou Opear House
Turandot