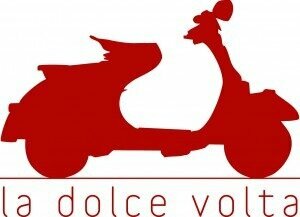 We have to admire, in this increasingly digital age, the determination and drive of Michaël Adda of the French label La Dolce Volta. He has created a perfect new label that brings us both the best of the past with the best of the new in his choice of performers and repertoire.

Founded in October 2011, La Dolce Volta has a small production of some 40 title, averaging about 15 new releases a year. Adda has been in the classical music industry since 1998, with his first position at Calliope Records. When Calliope closed its doors at the behest of its founder, who thought that there was no longer a future in CD production, Adda used this as a springboard to begin his own label. In the process, he was able to secure some of the former Calliope productions for La Dolce Volta, enabling him to start his business with a solid back catalogue.

His label roster including the fascinating Talich Quartet, which was founded 50 years ago by Jan Talich, Sr. The quartet was taken over by Jan Talich, Jr., in the late 1990s who instilled in the quartet a more youthful sound. This handing down of a quartet from father to son is extremely rare and since Adda was able to secure nearly the entirety of the Quartet's recordings, we are able to hear the change in their sound. The historical sets of the Talich Quarete issued by La Dolce Volta include a 7-CD set of the complete string quartets by Mozart, a 3-CD set of Mozart's complete string quintets, and a 7-CD set of Beethoven's complete string quartets. For La Dolce Volta, the modern quartet has recorded Janáček, Mendelssohn, Shostakovich, Smetana, Schulhoff, Dvořák, and Kalliwoda string quartets, as well as other composers' string quintets and sextets. It's an outstanding achievement of recording in a mere three and a half years.

Two distinguished senior pianists, Aldo Ciccolini and Menahem Pressler, add their weight to the label's repertoire. For Pressler, who has recorded over the last 15 years with small labels that have suffered from poor production values, the move to La Dolce Volta has meant that we can finally start to hear him in the same quality as his live performances. A new CD of Mozart sonatas will be issued by La Dolce Volta in September 2104.

Menahem Pressler – Chopin – Nocturne in C minor


When we talked about the modern recording industry, Adda noted the importance of the Japanese market. The reverence for classical music there has meant that it is still possible to do live recordings there, because of the silence in the halls, whereas he found that the higher levels of audience noise in European halls made this impossible. For most labels, Europe remains the primary market; for La Dolce Volta, however, Japan is his first market and he has fed this through details such as providing Japanese translations of his booklets. The continuing role of music education in the Japanese school system, unlike its abandonment in countries such as France, has meant there is a continuing desire for classical music recordings in Japan.
The much-discussed "Death of the CD" phenomenon is largely dismissed by Adda. He finds the physical product of the CD something for customers to buy and admire. His productions provides not only beautifully designed covers, but also include extensive booklets. La Dolce Volta prides itself on providing "affordable luxury items" for his customers. Adda feels that even though he produces global items, it is still necessary to appeal to the local markets, hence his investment in Japanese translations of his CD booklets. The Korean market is next because for classical music, the Far East retains an interest that is largely falling away in the West.
The crisis in music recording, he feels, is occurring largely in the field of youth music but is not as much a concern for classical music or jazz. His business model of direct-to-consumer sales has been very effective. This isn't to say that he doesn't produce digital recordings – they are certainly a small part of his catalogue and he finds this model to be a benefit when faced with recordings that aren't long enough to justify CD production. On the La Dolce Volta site you'll find digital release of the Talich Quartet's live 40th anniversary recording of Schubert's
Death and the Maiden
and recordings by pianist Pascal Amoyel, as well as by organist André Isoir.
When asked about his vision for the future of the label, he laughed and said, essentially, that he didn't know what lay ahead. At age 42, he wants to take his time to develop the label with cautious steps. He's well aware of all the bankruptcies around in the music business and is considering the possibilities of joint venture projects with other small labels. We wish him the best in his label and look forward to the new jewels that he will be bringing to us.
Official Website