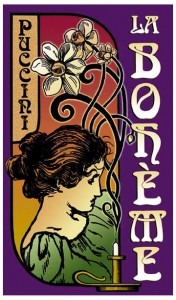 Although I have become a frequent concert-goer since I was allowed to go out at night at age 12, opera had never been on my list, with the impression that the word "opera" itself equals boredom, or even hypnotism. Therefore when invited to attend Puccini's La bohème, enthusiasm was unfortunately absent in me.

That was a Thursday night. Rushed to Tsim Sha Tsui after class, I grabbed some snacks and a large cup of latte at Starbucks, hoping that Hypnos would not summon me during the performance. Entering the venue, one would almost immediately realised that it was a feast – a feast for the eyes of fashion-lovers. The majority of the audience was in formal dressing, including designer labels like dresses from Chanel and Diane von Furstenberg skirts. My red pumps did not seem alien or too flamboyant among them.


My seat was in the Circle area of the Grand Theatre, next to the original VIP boxes, with no other seats in front of me. And it was exciting to discover that it was much closer to the stage than I imagined, which was a good news for my bad eyesight. When the lights dimmed, the story began.

The most enjoyable moments of Act 1 were of course the arias Che gelida manina and Si, mi chiamano Mimì. It was especially massive and touching when Alessandro Liberatore, the tenor who was in the role of Rodolfo, stood onto a chair and sang it out aloud. Then the leading lady Erika Grimaldi responded espressively, with a voice like the flow of a stream, sweet and filled with firmness.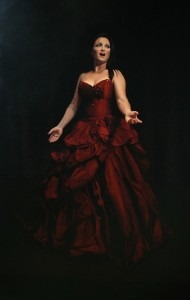 If what Erika showed was the rather tender side of Bohemians, then Amelia Farrugia, who appeared in Act 2 as Musetta, was a complete contrast – playful, sexy, and fervent. Appearing in a black dress draped with fiery red ruffles, her singing was strong and confident. It was hard for everyone to take their eyes off her, including the audience and her beloved Marcello, performed by Corey McKern.

After the interval, the mood changed from the previous joy to cold and desolate, with the snowflakes that kept falling. Though the misery was lightened a bit by the pillow fight of the four friends in Act 4, all hopes doomed when Mimì was dead.

I am not a professional critic, and the relatively young cast of this performance may not be the best on earth, but as a"newbie", I am grateful that all of the performers had paid great effort, and they had brought me into a fascinating world of performing arts. That night, what accompanied me home were the very romantic arias, as well as my new love for opera.


Related videos:
Luciano Pavarotti – Puccini: La bohème – Che gelida manina

Angela Gheorghiu – Puccini: La bohème – Si, mi chiamano Mimì

Photo credits:
kansascity.broadwayworld.com
,
petersmeeth.com