Eiichi Chijiiwa – Solo Migration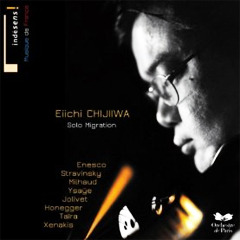 Moderato (Molto rubato), from George Enescu / Sherban Lupu: Airs dans le genre roumain



Paris has always fascinated and welcomed "migratory" musicians, some among which have contributed to French culture, despite having ever been considered as French.


Their contribution to French music is undeniable. The rich melting pot of this album shows the large range of styles and sounds produced by a violin. Four major themes: a tribute to J. S. Bach, a neo-classical style, influence from home-country and composition "à la française".