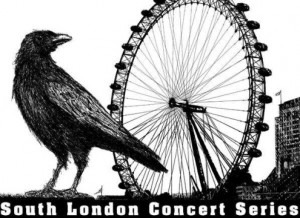 The South London Concert Series is a unique concert concept, created and curated by myself and harpsichordist and fellow piano teacher Lorraine Liyanage. Launched in November 2013, the series offers talented amateur pianists the opportunity to perform alongside young and emerging professional and semi-professional artists in the same formal concert setting.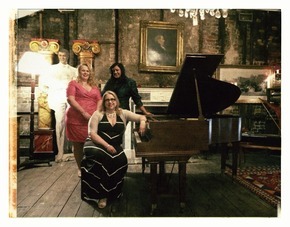 The series developed out of the London Piano Network (formerly the London Piano Meetup Group), which we took over organising in May 2013. The group, run via Meetup, a social networking platform which allows people with shared interests to plan events and get together, is a friendly "club" for adult amateur pianists. It soon became apparent that a number of our members were keen to perform in a more formal setting and so the South London Concert Series was born.

"We both enjoy performing and we love meeting other pianists!" says Lorraine, who is very active in her local community in south-east London, running the busy and successful SE22 Piano School and Dulwich Music Festival (now in its fourth year). "We set up the South London Concert Series because we felt amateur pianists lack opportunities to perform on a really fine piano and before an audience."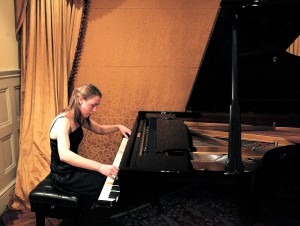 We also have a number of musician friends who are just starting out on or returning to a professional performing career, and we were keen to support them as well. My many conversations with professional pianists reveal, by and large, a great willingness to support and inspire amateurs, for we are all quite humble when we sit at the keyboard. We feel that by bringing together professional and amateur pianists in the same concert setting we can provide opportunities, inspiration and encouragement for all.

South London Concert Series – March 2014
Since its launch, the series has been praised for its creative and uniquely accessible approach to music making, combining quality chamber music with conviviality to recreate the ethos and atmosphere of the nineteenth-century salon. Concerts are held in intimate and unusual venues, while programmes have a special focus on lesser-known and rarely-performed repertoire. The small size of the venue allows the audience to get "up close and personal" with the performers, a theme which is continued after the concert when audience members have the chance to meet the artists and socialise with other music lovers.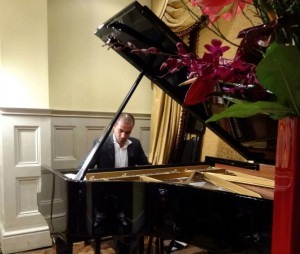 Keen not to rest on our collective laurels, we are constantly seeking imaginative ways to present classical music to our audiences. In September 2014, we successfully launched an offshoot of the SLCS – 'Notes&Notes', a concert with a talk by the performer – and future concerts include a double recital with piano and harpsichord (myself and Lorraine) and an afternoon tea concert at one of our favourite venues.

With concerts regularly sold-out weeks in advance, the South London Concert Series "blends an appreciation of fine music and music making with conviviality, and blurs the artificial distinctions between professional and amateur" (James Lisney, concert pianist).

In January this year, I made my own South London Concert Series debut at a rather wonderful venue, Brunswick House, which, in addition to an early twentieth-century Bechstein grand piano, is home to an eclectic collection of antiques and salvaged curiosities. The venue alone piqued the interest of many members of the audience, together with a varied programme of music and performers. The pictures taken immediately after the concert attest to a really wonderful evening of shared music making.

For more information about the South London Concert Series please visit www.slconcerts.co.uk.