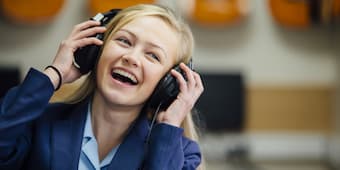 Involvement in music fosters important life skills – but too often, it's relegated to the bottom of the list, say these teachers

There was a time, long ago, when there simply was no music at Belmont Academy. There were no choirs, orchestras or even singing in assemblies, and not a single child learnt to play an instrument.
Thankfully, today, things are very different. With huge support from our local music hub, we made the journey from a primary school without music to one that was rich in it. Now, 140 pupils (32 per cent) have instrumental tuition, every class has a weekly, specialist music lesson and music now features throughout the curriculum. Full story.
Madelaine Caplin and Lucy Childs (Tes Magazine) / December 9, 2021
Weblink : www.tes.com
Photo credit : www.tes.com