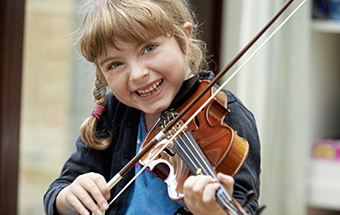 As the BBC launches its Bring the Noise campaign, saxophonist YolanDa Brown highlights the endless benefits of music-making to Lisa Salmon

CHILDREN benefit hugely from learning to make music – not only from the joy music can bring to them and others, but also from the way music-making can boost wellbeing, academic attainment and personal development.
On a happy note, research by the Royal Philharmonic Orchestra has shown the majority of children – nine out of 10 – would like to learn a musical instrument, with band instruments like the guitar (45 per cent ), piano (36 per cent) and drums/percussion (35 per cent) being most popular. Yet further research by Ofsted last year found more than two-thirds of parents don't think music is covered sufficiently in their child's education. Full story.
Lisa Salmon (The Irish News) / January 28, 2020
Weblink : https://www.irishnews.com
Photo credit : https://www.irishnews.com