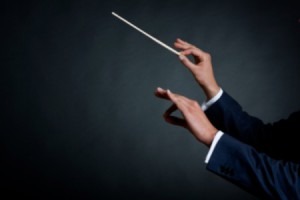 Stay atop the music industry by following these 50 professionals on Twitter. Chosen by their college affiliations, number and quality of tweets, many of these current or former professors also perform or conduct classical music, jazz, rap, Latin, rock, blues and opera. tweet from the orchestra pit, at live gigs and from studios. Recording professionals, DJs and artist representatives round out the selection in this rich assortment of industry insiders. Professors offer encouragement, details on technique or instrumentation. Follow them on Twitter, and you can find out when and where people are lecturing or performing and learn about the influencers and their lives.
@ProfessorFox, Zak Fox Jablow, Professor of Music Business, Columbia College Chicago.
Jablow writes about the music business and encourages students to persevere. He has 1,090 followers and tweets 11 times a day on average.
@mikejjohnson, Michael Johnson, Associate Professor, Berklee College of Music.
Johnson brings his experience as a producer, engineer, composer, and musician to 1,197 followers.
@TomoJustFunky, Tomo Fujita, Professor, Berklee College of Music.
Fujita shares his technical skills on guitar for all students of blues, funk and jazz. In Japan, guitar players have bought more than 100,000 copies of his videos and book.
@susancattaneo, Susan Cattaneo, Songwriting professor at Berklee College of Music.
Cattaneo, a singer-songwriter, continues to perform all around the world with her country/rock/Americana styles. She has 1,778 followers.
@KristinKuster, Kristin Kuster, Assistant Professor of Composition, University of Michigan.
Symphonic composer Kuster brings her views to tweets four times a day, covering topics on music programming, collaboration and performance.
@dasmooke, David Smooke, Composer of Experimental Music, Peabody.
Smooke builds community among like-minded musicians who are into composition, rock history and theory. He tweets daily to 986 followers.
@DJ_Moderne, Ken Ueno, Associate Professor of Music, UC Berkeley.
Winner of the 2010-2011 Berlin Prize, Ueno is a composer, vocalist, improviser, cross-disciplinary artist and avid tweeter.
@eeleach, Elizabeth Eva Leach, Professor of Music, Oxford.
Theorist and musicologist, Leach specializes in music and poetry of the fourteenth century. She is also a scholar on sex and gender.
@gewang, Ge Wang, Assistant Professor of Music, Stanford University.
Wang shares his interests at the research intersection of computer technology and music in his tweets to 2,672 followers.
@christianhowes, Christian Howes, Associate Professor of Music, Berklee College of Music.
Howes, ranked as #2 violinist in the Downbeat Critics Poll Rising Stars, offers free online lessons that he tweets to 4,087 followers.
@cnycafemomus, David Abrams, Professor of Music, Onondaga Community College.
An avid critic, Abrams specializes in woodwinds, chamber music and opera. Abrams tweets on a topics from embouchure to sports.
@pisanojm, Joseph Pisano, Professor of Music, Grove City College.
Tech-guru Pisano loves networking on music and technology. He tweets to 5,800 followers on mobile music apps and electronic music.
@BlakeRHenson, Blake R. Henson, Assistant Professor of Music Theory/History/Composition, St. Norbert College.
Henson tweets about life from the perspective of a choral specialist. He garnered a Pulitzer Prize nomination for "The Good Fence."
@robdeemer, Rob Deemer, Professor of Composition, SUNY, Fredonia.
Composer Deemer has written music for more than 30 films and documentaries. He tweets to nearly 700 devoted followers.
@johndaversa, John Daversa, Professor of Music, California State University, Northridge.
Trumpet player Daversa loves big band music and has played in the studio as well as live with his band at jazz festivals and venues.
@usmusicscholar, Mark Clague, Professor of Musicology, University of Michigan.
An avid scholar of American music, Clague tweets regularly on music education, live performance, creativity and history.
@luisalfonsobes, Luis Alfonso Bes, Music critic for The Herald in Spain.
Composer and collaborator Bes tweets several times a day in both English and Spanish to his more than 950 followers.
@abaumgardner, Astrid Baumgardner, Coordinator of Career Strategies and Lecturer on Careers in Music, Yale School of Music.
Co-chair of the board of the American Composers Orchestra, Baumgardner works to inspire and assist developing musicians.
@PunkProfessor, Vivien Goldman, Professor of Punk and Reggae, NYU.
Author of five books on Reggae music, Goldman calls herself a "cult post-punk musician." She also teaches a punk rock history course.
@tburritt, Thomas Burritt, Associate Professor of Music, The Butler School of Music, University of Texas at Austin.
In groups or as a soloist, Burritt won acclaim for his work in percussion. He tweets to 1,400 followers four or five times a day.
@sdbeck, Stephen David Beck, Professor of Experimental Music & Digital Media, LSU.
Beck is an expert on digital media and researches the intersection of computer technologies and creativity.
@jdelcolliano, Jerry Del Colliano, Clinical Professor of Music Industry, University of Southern California.
Del Colliano takes the pulse of the music industry and tweets about it daily to more than 1,700 followers.
@MusicalTravel, David Nelson, Professor of Music, University of North Carolina at Greensboro.
Author of the book "Vienna for the Music Lover," Nelson leads scholarly trips to Salzburg, Vienna and Prague.
@CBCarey, Christian Carey, Assistant Professor of Music, Rider University.
Composer, performer and theorist Carey has a Twitter following of 2,270. Topics include teaching, new music and recent recordings.
@DSmithMusic, Darius Smith, Assistant Professor of Musical Theatre, Howard University.
Composer, lyricist and director Smith directs Howard's musical theatre performance ensemble. His works were produced at the Kennedy Center.
@chloeveltman, Chloe Veltman, Journalist and producer/host of VoiceBox.
Veltman has a syndicated public radio and podcast series all about singing, songwriting and artist promotion.
@EricWhitacre, Eric Whitacre, Composer in Residence at Sidney Sussex College, Cambridge University.
Whitacre's first album as both composer and conductor on Decca/Universal won a Grammy in 2012. He has 18,733 followers.
@golan, Golan Levin, Director of the STUDIO for Creative Inquiry at Carnegie Mellon University.
Levin tweets about the creative process, technology, performance and visual art. His 7,186 followers enjoy multiple tweets a day.
@masonbates, Mason Bates, Composer-in-Residence with the Chicago Symphony.
Bates spends one night performing electronic music in a dynamic dance club and the next night at a premiere of his orchestral work.
@richardehaynes, Richard Haynes, Clarinetist with ELISION, Germany.
Haynes, guesting often with Ensemble musikFabrik and the Formalist Quartet, is a reeds specialist with world performance savvy.
@MC_Conductor, Michael Christie, Music Director of the Brooklyn Philharmonic.
Christie tweets from the orchestra pit during dress rehearsals. He is also Music Director of the Colorado Music Festival.
@jadashi, Judah Adashi, Composer, Faculty at Peabody Institute of the Johns Hopkins University.
Adashi tweets about his musical influences, having his works produced, and his mentoring of students.
@JeffRabhan, Jeff Rabhan, Chair of the Clive Davis Institute of Recorded Music at New York University's Tisch School of the Arts.
Rabhan, a music industry insider, has successfully managed careers and recordings of many song legends in contemporary, pop and rap.
@etobias_musiced, Evan Tobias, Assistant Professor of Music Education, Arizona State University School of Music.
Tobias tweets on a wide range of topics, especially music education, live performance, classroom and instrument technology.
@StephenWebberr, Stephen Webber, Professor, Berklee College of Music.
Webber has been a record producer, recording artist, engineer, music director, studio designer, session player and DJ.
@ptpattison, Pat Pattison, Professor of Lyric Writing and Poetry, Berklee College of Music.
Author of four books on the art of lyric writing, Pattison offers words of encouragement to more than 800 followers.
@kgoldschmitt, Kariann Goldschmitt, Visiting Assistant Professor of Music, New College of Florida.
Brazilian music scholar Goldschmitt teaches courses with world music, popular music, and music history perspectives.
@BillCorvino, Bill Corvino, Adjunct Professor of Music, Mercer County Community College.
Full-time musician Corvino stays active in scholarship, especially around his interests of blues, country and jazz genres.
@jsinkovich, Justin Sinkovich, Assistant Professor, Columbia College Chicago.
Sinkovitch teaches full-time courses in music production and self-artist management. He grew up in the Nashville scene.
@profblmkelley, Blair LM Kelley, Assistant Professor, North Carolina State University
Kelley's tweets on African American culture, the history of segregation and the music from the Delta to Harlem.
@LaszloGardony, Laszlo Gardony, Professor, Berklee College of Music.
Jazz pianist and composer Gardony has played before audiences in 23 countries. "Signature Time" is his most-recent recording.
@woodwindninja, Bret Pimentel, Professor, Delta State University.
If woodwinds are your passion, Pimentel plays them all. He tweets about technique and evaluating instruments.
@lennystallworth, Lenny Stallworth, Professor, Berklee College of Music.
Professional bassist, writer and producer, Stallworth tweets from the road or studio. He's known as The GrooveMaster.
@leadtromba, Chris Magee, Assistant Professor of Music, Northeast Lakeview College.
Trumpeter Magee shares his deep knowledge of brass horns and mouthpieces with his students and followers.
@BerkmanPIANO, David Berkman, Professor of Jazz Studies, Queens College.
A noted composer/bandleader, Berkman is also an award-winning jazz clinician devoted to craft and theory.
@DuaneAMoody, Duane Moody, Associate Professor of Voice, Berklee College of Music.
Classical vocalist Moody tweets up what's on his mind about the decline of well-trained artists and the world in general.
@MWhalenMusic, Michael Whalen, Composer, NYU.
Winner of two Emmys for Music Composition, Whalen tweets on the entertainment industry and chats with legends.
@jennifergrim, Jennifer Grim, Assistant Professor, The University of Nevada, Las Vegas.
Flautist Grim has performed with the Chamber Music Society of Lincoln Center and St. Luke's Chamber Ensemble. She has nearly 500 followers.
@drkent, Kent Gustavson, Adjunct Professor, Stony Brook University.
Gustavson is author of best-selling "Blind But Now I See," a biography of Doc Watson. He tweets weekly to 2,000 followers.
@MontyCraigMusic, Monty Craig, Professor of Jazz Guitar, Clemson University.
When he's not teaching, Craig leads his own band. He tweets to more than 2,400 followers, often sharing videos.


Woodrow Aames (The Degree 360) / April 5, 2012


Weblink : http://thedegree360.onlinedegrees.com/
Photo credit : http://thedegree360.onlinedegrees.com/