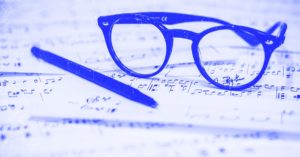 A job in the music industry can be an exciting and alluring idea for those who are passionate about music, and although it's a competitive industry, there are a variety of skillsets that are compatible. Here we look at the five major career categories.

Careers in music have an alluring quality. It makes sense, so many people are passionate about music.
But the music industry is known for being a competitive job market and it can be difficult to know what kinds of opportunities are available.
The good news is that no matter what your skills are, you can find a role that works for you in the music world. Full story.

Alex Lavoie of Landr (Hypebot) / June 11, 2019

Weblink : https://www.hypebot.com
Photo credit : https://www.hypebot.com