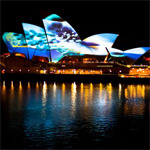 These days, when symphony orchestras make national news, the topic is usually not a happy one. Yet one group has received a very different kind of coverage: the YouTube Symphony Orchestra (YTSO). Culminating in a performance at Australia's Sydney Opera House on March 20, 2011, this experiment has generated unprecedented buzz and excitement.

True, when considering professional orchestras and the YouTube version, we're not comparing apples with apples. Nonetheless, struggling orchestras can—and should—learn valuable lessons from YouTube about what it may require to remain viable and relevant in the 21st Century.
AUDITION PROCESS
With traditional symphony orchestras, applicants audition behind a screen. This system was implemented to ensure that players would be selected based on the single criteria of outstanding performance.
The YTSO took a different approach. Initially, candidates applied via video. The conductor whittled down a short list of players who were outstanding enough to participate in the group. But then, finalists engaged in Internet campaigns, where fans were encouraged to vote for their favorites. Those with the highest ballot count were likely to get the gig.
This process has understandably received some criticism. Will people with better marketing and social media chops be more apt to advance, even if their playing isn't quite as strong? Perhaps. But isn't that exactly what orchestras need? More members actively advocating, cultivating a following, and motivating their own networks.
Imagine the institutional transformation that would occur if orchestras broadened their audition process. After selecting a small group of qualified finalists, what if candidates were asked about their ideas on marketing, connecting with audiences, and building a following? Or if local communities were encouraged to decide who they wanted to represent them in their orchestra?
The reason more people don't patronize the local orchestra isn't because they aren't good enough. It is because they're not relevant enough.
RELATIONSHIP BUILDING
During the YTSO show, video profiles of several members were projected. These montages explored the lives, backgrounds, challenges, and joys of members. In other words, musicians weren't simply interchangeable cogs who happened to sit on a stage together. They were real human beings with unique personalities and amazing talents.
People become more excited about art when they feel connected to artists. Professional orchestra members can: speak at concerts, interact during intermissions, be featured in videos, become media personalities, blog, lead pre-concert talks, offer engaging outreach activities, etc.
Eliminate anonymity and watch interest grow.
PROGRAMMING
Conventional wisdom for orchestral programming contends the following:
People only want to hear the classics they already know and love.
Long or multi-movement works must be programmed in full.
People come to orchestra concerts for the sole purpose of hearing orchestral music.
The YouTube event blew gaping holes through these theories. One of the best received works was the premier performance of Mason Bate's "Mothership." Isolated movements of several works were included. This made it possible to program no less than a dozen works on this program. And nestled in the program was a solo organ Toccata by Bach and a didgeridoo feature with percussion accompaniment.
Some individuals, myself included, can be excited by hearing just a few wonderful extended masterworks on a concert. But many people today are more inclined to enjoy a greater assortment of musical experiences and traditions—new and old; familiar and unfamiliar; solo, chamber, and full ensemble.
VISUAL ELEMENTS
The YTSO event was stunning visually. Projections accompanied almost every piece, including live streaming, lighting extravaganzas, and even the work of a sand animator. Clearly, the YTSO spent months and considerable financial capital ensuring that this event looked amazing.
Such visual spectacle is impossible to expect from orchestras with different shows on a regular basis. But a little attention goes a long way. The incorporation of even small amounts of dance, video, slides, lighting, or staging can make an enormous impact, especially if done tastefully. In fact, just having musicians smile and physically connect to the sound produced can move an audience.
Some folks argue, "great music should stand on its own." And perhaps that's true. But in this visual age of YouTube, it's simply not the reality for many young and middle-aged audiences that orchestras so desperately need to attract.
And despite expert suggestions to the contrary, visual elements aren't inherently distractions. On the contrary, they can be the key to drawing people towards your music.
TECHNOLOGY
Not surprisingly, this YouTube event had a heavy emphasis on technology.
All players were given a website and smartphone app, powered by InstantEncore.com.
All players were given a Samsung Nexus S phone, enabling them to easily capture and upload video.
Thousands of YouTube videos—auditions, video diaries, rehearsals, concerts, reflections —are publically available.
Every member contributed online content.
Their event was available for free viewing via YouTube, the YTSO app, and every individual member's website.
In total, there were 1.8 million unique live viewers; within two weeks, it had been streamed over 33 million times to 189 countries!
While technology alone can't solve all of the challenges facing symphony orchestras today, it can be an enormous instrument for cultivating audiences and generating excitement.
With this in mind, symphony orchestras should post video content regularly. All members should be encouraged to maintain a visible web presence and contribute to the organization's blog. Fans should find ample opportunities to post comments, network, vote (favorite pieces?), share concert photos, and download recordings from events attended (gratis or for a small price).
Use the tool of technology to help build something great: an audience for the future.
A FRESH LOOK FORWARD
In several ways, the YTSO event embraced traditional orchestral rituals. It incorporated standard literature featuring standard instrumentation in a standard concert hall setting. But it also built upon these traditions in innovative and forward-looking ways. These unique, and sometimes controversial, solutions clearly generated a buzz.
We must face the obvious truth: It takes more than great art to thrive in today's world. In order for professional orchestras to avoid extinction, re-invention is necessary.
Yet I remain optimistic. Professional symphony orchestras already provide outstanding and powerful art. And now they have a new role model that offers a possible path forward: the YouTube Symphony Orchestra.
David Cutler | April 5, 2011
Weblink: http://www.savvymusician.com/