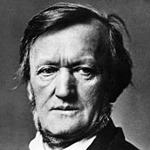 The anti-Semitic composer still resonates badly in the Jewish state, but a new society hopes to change that.


A new Israeli association dedicated to promoting the work of the anti-Semitic composer Richard Wagner has gotten the go-ahead from a government agency and hopes to encourage the performance of his music, which has been unofficially barred as a symbol of Nazi-era Germany.
Adored by Adolf Hitler but reviled by Jews, Wagner and his dramatic and powerful operas still touch an emotive chord nearly 130 years after his death. But the Wagner in Israel Society believes enough time has passed for the boycott to be consigned to history.
"The goals are first of all is to have an honest discussion about the boycott," said Yonatan Livni, the head of the new society. "I'm against any type of a boycott. If we were to boycott every composer who was anti-Semitic then there would be very few composers we would be able to hear in Israel."
Livni, an attorney, told The Media Line that their efforts were also aimed at having a public concert of Wagner's music.
"It will never be enough time. But the question is do we have to wait until get a certificate from someone who says that the last survivor has passed away?" asked Livni, who himself is a child of Holocaust survivors.
"My father used to say that Wagner was a horrible, terrible man, but he wrote the most beautiful music. We don't listen to Wagner's political views. What we do is listen to his music," he said.
Livni said the government associations registrar didn't raise any objections or bureaucratic hitches in authorizing the non-profit Wagner in Israel Society.
"I've been pregnant with the idea for many years and was inspired to put an end to this boycott after [the Israel Chamber Orchestra] was invited to perform Wagner in Germany."
Wagner died half a century before the Nazis gained power, but his beliefs of German superiority over the Jews influenced Nazi ideology. In his book Jewishness in Music, Wagner claimed that Jews could only produce populist, money-making music, rather than real works of art. He also wrote real Germans were repelled by contact with Jews, who behaved and dressed strangely.
"Wagner wrote anti-Semitic screeds. He was deeply anti-Semitic and Hitler idealized him," said Robert Rozett, director of libraries at the Yad Vashem Holocaust Memorial in Jerusalem.
"Hitler was more than a Wagner fan. For him, Wagner was an amazingly special source of inspiration," Rozett told The Media Line. "Wagner was a very poisonous anti-Semite and he stood high among the anti-Semitic writers of the late 19th century, which is why the Nazis were so drawn to him."
He said that while there were plenty of German musicians who were adopted by the Nazis, Wagner "was in his own league."
Rozett said the memories of the Holocaust were still very strong in Israel and that the aversion to Wagner was understandable because his writings and his music were so deeply associated with the Nazi era.
The unofficial boycott of Wagner dates back to 1938, when the Palestine Orchestra, now known as the Israel Philharmonic, refused to perform his works in protest of the treatment of the Jews in Nazi Germany.
On a couple of rare occasions, Israeli ensembles have played Wagner in unannounced concerts, which all caused uproars and headlines. In 2001, Daniel Barenboim, the Argentinean-born Israeli conductor, performed part of Wagner's Tristan and Isolde as an encore. Hecklers disrupted the performance, which created so much of an uproar that some Israeli lawmakers called for a boycott of Barenboim.
Last month, a scheduled visit to Israel by Wagner's great-granddaughter was canceled after news of her impending visit was leaked and sparked criticism over her anti-Semitic ancestor.
Katharina Wagner had been set to extend an invitation to the Israel Chamber Orchestra to perform Wagner at next summer's Wagner Festival in his hometown of Bayreuth in Germany. The orchestra has announced plans to perform Wagner outside there, but an official from the orchestra told The Media Line that it would still not be playing Wagner in Israel.
Livni claimed the ire directed at Wagner is the last remnant of a post-Holocaust boycott of German products.
"Hitler had loved Mercedes and Volkswagen cars, yet they are being driven freely in Israel," Livni said. "The last vestige of this boycott of Germany is the issue of Wagner and to me it doesn't really make sense." he said. "Wagner should be played here. We want to listen to wonderful music."
Uri Hanoch, a member of the Central Organizations for Holocaust Survivors and a member of the Israel Opera Council, told the Israeli daily Yedioth Ahronoth that he was astonished to heard about the new Wagner association.
"True, Wagner isn't the only anti-Semitic composer. But the Nazis imbibed from Wagner all of his hatred for Jews. He laid the foundations for Nazism," Hanoch was quoted as saying. "Wagner was an anti-Semite on the same level as Hitler and I promise: Wagner won't be played here."


Arieh O'Sullivan | November 16, 2010


Weblink: http://www.allvoices.com/
Photo credit: http://en.wikipedia.org/