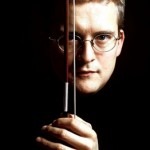 A master violinist spends much of his life up in the air
Christian Tetzlaff will fly more than 17,000 miles, visit three continents and cross more than a dozen time zones over the span of two weeks.


But when the acclaimed German violinist performs on a Carnegie Hall stage this weekend after a stint that has included stops in Rome, Seoul, South Korea, and Philadelphia, he expects the thrill of the music to blunt the jetlag.
"When I go onstage, I will completely forget about the fact that it's night or morning," says Mr. Tetzlaff, a 43-year-old father of three from Frankfurt who plays classical and contemporary pieces. "Adrenaline kicks in so violently—all these physical things, they will not be there."
Mr. Tetzlaff, who expects to travel 143,000 miles in the 2009-10 concert season, stays fresh for performances by mixing up his repertoire from stop to stop, and by trying to limit his touring to mostly one-week sprints. (He will be home for roughly 170 days of the year.)
When adjusting to a new time zone, he will force himself to stay up late and might have an extra beer to sleep.
To prepare for a concert, he'll play his violin in front of the TV in his hotel room; he usually won't pay attention unless "The Simpsons" comes on. He will often play with a practice mute, but every now and then, somebody will knock on his door: "I have heard all kinds of comments, from 'Beautiful' to 'Shut up,' " he says.
Mr. Tetzlaff says he needs only six hours of sleep, doesn't suffer from too many traveler's bugs and hasn't canceled a concert because of illness in 15 years. A bigger problem: He is not very organized. He lost his sheet music between Ottawa and Toronto last year, requiring an orchestra staffer to paste together the violin parts at the last minute. And last fall, he arrived at the Frankfurt airport a day before he was to perform in Chicago only to realize he'd left his passport at the Japanese Embassy a few days before. After much wrangling, he got onto a flight without his passport the next day and made it to the concert on time—though barely. "I lost some nerves on that trip," he says.

Ellen Gamerman | February 26, 2010
Weblink: online.wsj.com