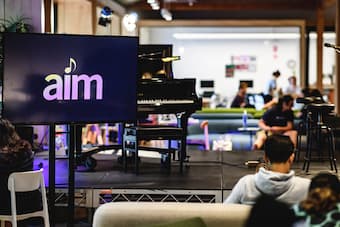 Ask music companies what they're looking for at job interviews, and different elements are brought up.

An entrepreneurial streak. Having the smarts to build up a name beforehand. Multi-skilled versus specialised. Brilliantly maverick versus being a good workplace culture fit.
But it's all about passion for Hannah Pei, head of people and culture at Warner Music Australia.
"Music is one of those things that has the power to move the world, so I want to make sure that whoever is moving the world is there for the right reasons," Hannah Pehi says. Full story.
Christie Eliezer (The Music Network) / June 1, 2021
Weblink : themusicnetwork.com
Photo credit : themusicnetwork.com