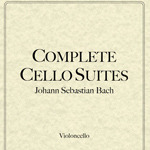 JOHANN Sebastian Bach died 260 years ago, and the man and his music have been well-eulogised, swathed in a "fog of sanctity", as Martin Jarvis puts it.


Imagine, then, challenging Bach's authorship of the much-loved Six Cello Suites, arguably the Everest of cello repertoire. Did Leonardo da Vinci paint the Mona Lisa?
Jarvis, founder of the Darwin Symphony Orchestra and a professor in the school of music at Charles Darwin University, claims that Bach's second wife, Anna Magdalena, was the composer. In doing so, he risks being pilloried as a provocative revisionist.
The idea that the suites were not by Bach (an autographed copy has never been found) first occurred to Jarvis as a student at London's Royal Academy of Music in 1971. When Charles Darwin University denied his application for promotion on the grounds he had not engaged sufficiently in research, this rejection was a call to arms to test his theory. The transition from unplumbed hunch to scientific quest is charted in rewarding detail in Written by Mrs Bach. Jarvis's account is earnest, informative, accessible, heart-on-the-sleeve and occasionally gauche. His conviction burns bright.
The original Cello Suites manuscript discovered by Pablo Casals in a Spanish music shop is inscribed, "Written by Anna Magdalena Bach" and Jarvis recalls that, "the music calligraphy was very beautiful, precise and elegant, and I immediately became convinced that this was not a copy of someone else's music but her own composition". This view met with scepticism.
Jarvis responded by dissecting and comparing the harmonic syntax of Bach's Three Violin Partitas — a partita, like a suite, presents a string of connected dances — with the dialect in the Cello Suites. He found these sound-worlds so unalike that he became convinced they were by different composers.
In the suites, the dotted, lurching rhythms that Bach favoured in sarabande movements are missing and the first and fourth suites lack rhythmical drive. The device of the pause and silence as expressive gestures, as well as the instruction to tune the cello's A string to a G, are uncharacteristic. And the architectural surprise of Bach's partitas is pared back to a uniform pattern of prelude, allemande, courante, sarabande, menuet and gigue. Those critical of this study counter that Bach was in experimental mode when he wrote the suites.
Little is known about Bach's life and even less about Magdalena's. In Bach's lifetime, his son Carl Philipp Emanuel was celebrated as a composer and it was only after Felix Mendelssohn championed Bach's legacy in the 19th century that the prolific composer was showered with acclaim.
Much of Bach's output is religious, which feeds the myth that the maestro was a paragon of virtue. In fact, according to Jarvis, Bach sparred with authority figures, was thrown into prison for derisory remarks about a bassoonist's diminutive manhood and was allegedly discovered in an organ loft in the arms of a young woman not his wife. Refreshing though these anecdotes are, it's galling that light relief too often and awkwardly targets Bach's healthy sexual appetite. He fathered 20 children.
Startled by the hostility towards the idea that Mrs Bach was a composer, Jarvis cites other instances where Bach was not the creator of works attributed to him. Johann Krebs wrote the early organ preludes and fugues; the famous Toccata and Fugue in D minor, enshrined in Andrew Lloyd-Webber's Phantom of the Opera, is the work of a later composer. While these anomalies are acceptable, the notion that a woman may have contributed even a sprinkling of pieces attributed to her husband apparently is not.
In early 18th-century Germany, "the social and legal imperatives precluded any independent female identity after marriage", Jarvis writes. Anything Magdalena wrote would have been her husband's intellectual property. Unusually then, Magdalena's work as a singer, chamber musician and teacher at the Court of Cothen, earned her the considerable sum of 300 talers a year, an indication that her musicianship was valued highly. Bach earned only 100 talers more.
Using forensic analysis techniques, Jarvis reviews the striking similarity of the musical calligraphy used by husband and wife and identifies several differences in the way, for instance, each fashioned the bass clef. Armed with Magdalena's idiosyncratic marks, Jarvis finds her hand in the Perpetual Canon for Three Voices, dated 1713, and suggests this was composed as an exercise set for her by Bach — despite it having been written before their supposed acquaintance.
Painstakingly researched within social, historical, musical and forensic parameters, with input from musicologists and cellists, and, with the exception of some dense terrain about forensic application, this readable if heretical story of detection is bound to fuel furious debate. It could be that those insisting on Bach's authorship may well have to present similar evidence to bolster their view in the light of Jarvis's discoveries.


Gillian Wills | May 14, 2011


Weblink: http://www.theaustralian.com.au/
Photo credit: http://www.poloniussheetmusic.com/