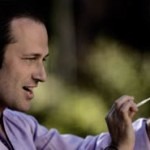 Make way for the Young Turks: the Borusan Philharmonic is riding a new wave of enthusiasm for classical music in Turkey. It is the place in Beethoven's Ninth Symphony that the tenor dreads. The orchestra turns "Turkish" — signposted by bass drum, cymbal and triangle — and jangle along as the singer fields an exposed verse of the Ode to Joy.


Sure enough, the singer for the performance by the Borusan Istanbul Philharmonic Orchestra (BIPO) came a cropper. But he was a German import. Turkey's newest and fastest-growing orchestra honoured Beethoven's Oriental homage with native panache.
The Borusan Philharmonic is riding a new wave of enthusiasm for classical music in Turkey. Istanbul is one of three European Capital of Culture cities in 2010, promising such offerings as a world premiere by Arvo Pärt and a residency by the Simón Bolívar Youth Orchestra.
But back at the launch in January, Istanbul first snored through a worthy presidential ceremony and then partied as the country's No 1 pop star, Tarkan, gave a live performance in the throbbing central hub of Taksim Square.
Thankfully, one of the mission statements of the BIPO is that you can't wait for the Government before you act. Their lusty (if slightly raw) Beethoven Nine, performed to a sellout crowd, pre-empted the "official" celebrations by a day. And the Borusan Cultural Foundation, which manages the orchestra, began their cultural year by opening a stunning new Music House. Beautifully redeveloped from an old Ottoman building in Istanbul's modern commercial hub of Beyoglu, the venue gives the city a badly needed forum for chamber music, a free space for musicians to practise and an art gallery in one.
Who is paying for all this? Not Istanbul's own Capital of Culture company, which has faced stinging criticism and walkouts from prominent members in recent months: its own cash is mostly being spent on urban projects and cultural heritage.
So, enter Borusan Holding. The name isn't snappy, and nor is the company's raison d'être — the supply of steel pipes around the country. But, motivated by its philanthropic founder, it endows its cultural foundation with some $8million (£5.3 million) a year. The orchestra, possibly the first in the world to be both owned and run by a private company, is its prize asset.
"We run it as a business unit," says the CEO, Agah Ugur. Thankfully, he's talking about ambition and enterprise rather than imposing targets on the trombones. And in 10 years the orchestra have achieved astonishing results, rising to become a real challenger to the city's old (and rather tired) State Symphony Orchestra, and now armed with a bold new Austrian conductor, Sascha Goetzel. They will tour to the Salzburg Festival in the summer, and their new album, an East-meets-West programme that showcases Respighi's exotic, Arabic-inspired Queen of Sheba suite is the perfect introduction.
The dynamic Goetzel says he has history on his side. "I want to show that the music coming from the region has been a major influence on our music-making — and this should be the key support on the bridge that we're building".

Neil Fisher | March 26, 2010
Weblink: entertainment.timesonline.co.uk