For ten days last month the adventurous, alchemising offshoot of the London Philharmonic Orchestra, the Renga Ensemble, could be found wheeling and lugging their Western instruments through the slums of Mumbai and gardens of Bangalore, past the goaty dogs and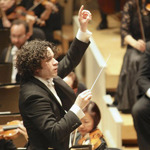 The Los Angeles Philharmonic sounds like an orchestra that's out to impress. A high-octane publicity machine is flaunting the orchestra's new music director, Gustavo Dudamel, as if he were the Second Coming.
A piece written by our "Composer of the Month" Clara Schumann.
DAMASCUS, Syria — The Damascus Opera House was practically full one recent weeknight as a gathering of medical professionals from around the Arab world came together to hear the Syrian National Symphony Orchestra. The lights dimmed, and conductor Missak Baghboudarian
A supremely successful dialogue between the arts, this choreographic concert has triumphed all over Europe since its 2007 premiere at Radialsystem V in Berlin.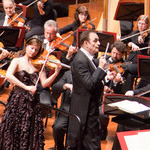 BEIJING — Grant Xia had the misfortune of trying to take up violin as an amateur during the collective madness of the Cultural Revolution. Chinese officials banned classical music and sent musicians to re-education camps. Mr. Xia's family collection of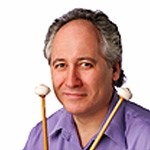 DUJIANGYAN, China – Tang Zhongxuan remembers the night after the earthquake, when sleeping indoors was no longer safe but outside the rain had arrived.