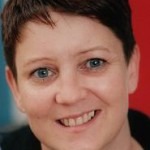 It's not over 'til the fat baby sings. Scottish Opera is attempting to reach beyond its normal audiences of middle-aged music buffs by launching a series of concerts aimed at infants, aged between six and 18 months.


The experimental performances, to be staged at venues across the country, will feature no lyrics, narrative or plot. Instead, classically trained singers will create baby-friendly noises, such as Wellington boots splashing in puddles, buzzing bees, quacking ducks and the fluttering of feathers.
The audience will also be encouraged to gurgle along to the score and to crawl over a furry garden set, featuring hand puppets and a range of themed props.
The Baby O shows were devised by Jane Davidson, Scottish Opera's director of education, who described them as a "groundbreaking" fusion of touch, texture, sight and sound.
"When I first mentioned the idea of opera for babies, some people looked at me as though I was demented. People would roll their eyes and say, 'You can't expect a six-month-old child to sit through a performance of Wagner,' " said Davidson.
"Of course, that was never going to happen, but some people still have fixed opinions of what they perceive opera to be. We believe this project will show just how robust and flexible an art form it is."
Davidson said the performances would improve the understanding of the impact of music on very young children.
Recent research into the so-called Mozart Effect has claimed that exposing babies to music can boost IQ, improve health and strengthen family ties.
"My goal was to create a performance piece, but, at the risk of sounding pompous, I wanted to contribute to the body of academic research about when tiny infants actually start to listen" she said.
The 30-minute shows will feature a score composed by Rachel Drury, which will be performed by three vocalists. "We are much more interested in having sounds rather than a narrative," said Davidson. "The whole score is vocal music and doesn't have any words apart from the occasional 'bump', however one piece has a slightly Bach kind of feel to it."
Davidson added that she wanted the experience to be as interactive as possible. Parents will be given a recording of the music — as well as a large feather — so they can re-enact the experience at home.
"It sounds a bit mad, but in the production they drop a feather from five or six feet and there is a harmonised chord of different voices following its downward cadences — it is just lovely," she said.
"We were advised that when you are seven months old you are still not focusing very well so we have created a tactile garden set."
Davidson said test performances had confounded expectations. "We expected it to be quite noisy, but we were delighted when we saw the happy expressions on their wee faces," she said.
The arts organisation, which receives an annual government grant of £8m, will stage the baby opera at arts venues, such as Edinburgh's Storytelling Centre, the Lemon Tree in Aberdeen and Eden Court in Inverness, as well as inner-city community centres.
These include venues at Tillydrone, in Aberdeen, and Craigmillar in Edinburgh, which rank among some of the most deprived communities in Scotland.
Baby O will tour Scotland throughout April and May.

Marc Horne | March 14, 2010
Weblink: timesonline.co.uk