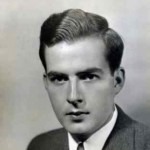 If there's one reason why Samuel Barber should have lived to be 100, it's the upside-down irony that his monumental New York flop is Philadelphia's hottest opera ticket.


Born a century ago in West Chester, Barber is being performed far and wide, though the most closely watched event is Curtis Opera Theatre's production of his Antony and Cleopatra – the composer's most ambitious score but a devastating failure at its 1966 Metropolitan Opera premiere. Nonetheless, Curtis' run of three performances, starting Wednesday at the Kimmel Center's Perelman Theater, has been sold out since July.
Beautiful losers – and Antony and Cleopatra is one, with unquestionably compelling music that initially left critics cold – inspire great curiosity, if not revisionist zeal, particularly since there is little consensus as to what the problems were, how much the 1974 revision (being done by Curtis) addresses those problems, and what really went down on that glittering night in 1966.
Certainly, perception of Barber's music has changed since his death in 1981, when he was considered borderline irrelevant. He's now one of "the three Bs" of the 20th century (with Britten and Bernstein). Conductor George Manahan, who leads the Curtis production and is New York City Opera music director, doesn't hesitate to call Antony and Cleopatra a "masterpiece" superior to Barber's popular Vanessa. YetAntony and Cleopatra, even in the fine 1991 Lyric Opera of Chicago production, continues to be considered the opera world's Edsel and the cause of Barber's sad personal and creative decline.
The handsome, accomplished Barber led a charmed life until then: Growing up in West Chester gentility (his aunt was the contralto Louise Homer), he knew composing was his life from an early age, entered Curtis at 14, and wrote a steady succession of pieces that exuded solidity and meticulousness amid the raging post-World War II avant-garde. His Adagio for Strings was premiered by no less than Arturo Toscanini in 1938. His Piano Sonata came with the fingers of Vladimir Horowitz. Vanessa triumphed at the Met.
His personal life was glamorous. He rose to fame in tandem with composer Gian Carlo Menotti, whom he met at Curtis, and the two had an enviable life together in Mount Kisco, N.Y., even if during parties the often-touchy Barber reportedly locked himself in the bathroom when Tallulah Bankhead arrived.
Artistically, Barber was beloved by audiences and critics, and came by it honestly. So high were his personal standards that his unpublished or suppressed works (such as his Symphony No. 2) are nearly as numerous as his published ones. Though Antony and Cleopatra was written as Barber began his fourth decade of composing, it was only his Op. 40.
After the opera's humiliating flop, Barber retreated to Italy for five years. Thereafter, he composed only sporadically, producing just one work of considerable consequence – his choral work The Lovers. Only after his death did biographer Barbara Heyman confirm that he suffered from twin maladies that mask their presence behind self-conjured sorrows: depression and alcoholism.
Composers have flops. Britten's Gloriana, written for Elizabeth II's coronation, was a similar fiasco, yet it barely slowed him. Barber, in contrast, appeared "quiet . . . and a little feeble" during 1974 rehearsals for the revised Antony and Cleopatra, even though he was only 64, recalls Manahan, who was a rehearsal pianist for the production.
Cancer also dogged Barber's final years. While he maintained a witty exterior to the outside world (during that time, he told me he was giving up composing for deep-sea diving) his end was lonely and isolated. Though he and Menotti had long since parted, he spent his final weeks with his fellow composer, who had been the primary motivator behind the 1974 revision of Antony and Cleopatra.
Even though the 1966 opening had a fraught gestation, Barber sailed for Europe the next day believing he had a hit. He was not deluded. He knew the value of his work, and applause was long and hard. But in an Inquirer report published the day after the opening, critic Daniel Webster observed the applause cooling when Barber and producer Franco Zeffirelli bowed – a harbinger of the terrible reviews to come.
The lavish production was unquestionably a problem. Zeffirelli, who also adapted the Shakespeare original for the libretto, said he overproduced the opera because he lacked confidence in the music. Barber believed the production was simply wrong. "I think that he hadn't even read his libretto," Barber later said of Zeffirelli. "It got to the point that Leontyne Price said, 'I'm going out there to try to save the music.' "
Indeed, the surviving radio broadcast shows that Price portrayed Cleopatra not as a mere seductress, but as a warrior with a volatile, aggressive personality, expressing in a purposely strident manner closer to declamation than singing.
The biggest surprise from the broadcast is this: There's nothing wrong with the opera. It's the most daring, courageous, and all-around finest work of Barber's maturity. Though he met grand opera tradition halfway with big-boned choruses, extended dance sequences, and bracing fanfares, the opera takes sex for granted, focusing more on the story's intense political machinations.
The libretto's Shakespearean English often feels opaquely Elizabethan (original cast member Ezio Flagello suggested footnotes), but Barber enters the psychology of every line so completely that individual words cease to be an issue. Crowd scenes, originally thought to be the opera's weak point, project an overall mob mindset while also incorporating a plethora of individual characterizations.
Barber's vision of primitivistic grandeur came out sounding a bit like movie music from Ben-Hur. These days, that's a compliment; then, the observation was damnation – in the 1960s, any sense of derivation was frowned upon. Yet few composers transformed their antecedents so completely. The primary motif of Antony and Cleopatra paraphrases the shepherd's-pipe tune from Amahl and the Night Visitors, but what was amiable and quaint in Menotti's hands is menacing and warlike in Barber's.
In his most defensive moments, Barber said that at least the third act worked. And it does. Never did Barber translate psychology into sound with such precision. But that comment sells short the opera's Act II peak when Antony falls on his sword, accompanied only by four relentless timpani and an occasional piccolo. The whole opera is light years from the wistful nostalgia of Adagio for Strings, but is a logical progression from later, hard-hitting works such as Medea's Dance of Vengeance or Andromache's Farewell. However, those pieces are 12 minutes long. Two-plus hours of this kind of music in Antony and Cleopatra is rather more challenging.
The revision has less edge, with musical cohesion valued over dramatic texture. Barber added an obligatory love duet. Wonderful as that music is, the opera becomes more conventional and less tough, with more intimate interchanges than pageantry. The spontaneity and wildness is somewhat tamed – it feels more like a Benjamin Britten opera. One could do worse.
But will the original Antony and Cleopatra – a separate work in so many ways – be heard anytime soon? For his New York City Opera concert performance last season, Manahan asked the publishers to restore the long, wild bacchanalia scene. The answer was "no."

David Patrick Stearns | March 14, 2010
Weblink: philly.com