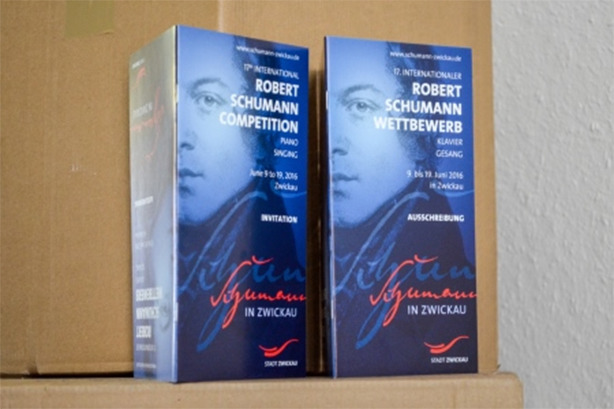 Category: Piano, Voice
Date: June 9 to 19, 2016
Country: Germany

Originated in 1956 on the 100th anniversary of Schumann's death, the competition is one of the most authoritative platform in the world that promotes prominent interpreters of Schumann's works. Located at various venues in the city of Zwickau where Schumann was born, the competition invites guests to stroll in the composer's footprints and to encounter his music in concerts and other events. Held every four years featuring the disciplines of singing and the piano, the stage Robert Schumann contest has nurtured many important pianists and singers of our generation: Pavel Egorov, Mikhail Mordvinov, Mitsuko Shirai, Annette Dasch, Siegfried Lorenz, Matthias Görne are amongst the names of proud former laureates.