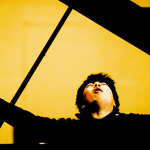 FIRST there was the Mozart Effect, a US-led theory that listening to the music of Wolfgang Amadeus improves mental performance. Now there is the Lang Lang Effect, a term coined by the US Today Show to explain the fact more than 40 million children in China are learning the piano, all of them inspired by one young Chinese pianist.


That man now stands before me in the lobby of Berlin's Maritim Hotel, looking slightly dazed and clutching a smartphone in one hand. A week earlier I had heard him perform at the Staatsoper Berlin's prestigious Festwochen, Daniel Barenboim's annual star-studded Easter event.
The concert was not at all what I had expected. So far, I have seen Lang Lang play amid an army of terracotta soldiers from 210BC in the ruins of an East German dance hall. I have seen him play Rachmaninov with the Berlin Philharmonic. On YouTube I have seen him perform Flight of the Bumblebee on an iPad and Chopin's Op 10 No 5 with an orange. All of it was extravagant, flamboyant, showy. None of it prepared me for Lang Lang alone in the Philharmonie, hunched over the pages of Alban Berg's knotty 1910 piano sonata, drawing out a grim and somewhat tortured interpretation of a piece that no sane person could possibly describe as entertaining.
"That was difficult," Lang Lang admits. "Daniel Barenboim asked me to do something unusual. And I said, 'So what kind of unusual thing did you have in mind?' And he said, 'Berg.' And I thought, 'Oh my god . . . That's very unusual for me!' "
But Barenboim has encouraged Lang Lang since the beginning of his career, and the 28-year-old had enough respect for the 68-year-old to take his suggestions to heart.
"I started looking at the score and I thought, 'OK, great piece!' I didn't understand it for the first few days. And then it got to me and I started loving it."
Barenboim had placed Berg's 1921 opera Wozzeck at the heart of his festival and wanted Lang Lang's program to have a thematic link. "I thought he played very well," Barenboim said at a press conference days later.
Berlin critics praised Lang Lang's expressivity and burnished tone. After the interval, Lang Lang joined Staatskapelle musician Matthias Glander for Berg's clarinet sonata, a performance the newspaper Tagesspiegel later declared "art".
The critics are not always so kind to Lang Lang. Though he has played for audiences of billions (gigs have included the opening of the Beijing Olympics and the Nobel Peace Prize ceremony for Barack Obama), he has been accused of playing that is "truly boring", "just bad" and "unendurable" (Classics Today).
"In classical music, popularity does attract criticism," Lang Lang reflects. He has settled into an armchair in the hotel lobby with a good view of of the television, where the royal wedding is running at full throttle, and ordered a pot of green tea. "But I'm fine with it. In a way I'm very lucky. I play with the world's best musicians and that's what really matters to me. I can be super-famous, but it doesn't mean anything. Working in the best cultural capitals with the best musicians is what matters to me the most because that way I always have the chance to stay at a good performance level."
On his first day with Berg's clarinet sonata, Lang Lang admits, he thought the piece unplayable. His eyes smarted.
"The second day it got better. Once I knew how to play it, I thought, 'Wow, this is really cool!' I do like a challenge. Challenge is the power, the engine that drives us."
Last year Lang Lang switched record labels, ditching Deutsche Grammophon for a reported E3 million contract with Sony. He has been recording Liszt solo works for it in Berlin when we meet.
Adidas has released special edition Lang Lang shoes, featuring the pianist's name in Chinese and a silhouette of him in action, along with golden piano pedals on the inside. On the Lang Lang website, you can buy a Lang Lang T-shirt, a Lang Lang scarf, a Lang Lang baseball cap, the Lang Lang book or even a Lang Lang USB stick in the shape of a grand piano. Lang Lang has recorded the soundtrack for a video game (Gran Turismo 5). Steinway has released a piano named for him. He is a brand ambassador for Sony Electronics, Aegon financial services and carmaker Audi.
It requires a difficult stretch of the imagination to reconcile the mainstream consumerist frenzy around Lang Lang with this tired, restless young man in a Berlin hotel lobby. What gives?
"Look, I'm fine with the lifestyle," Lang Lang says. "I don't love it. Nobody loves to travel on the plane all the time, no matter how great the plane is. It's nothing to do with the plane. It's the whole jet-lag thing. Even a hotel is nice, but you don't want to live in a hotel every night. It's a little weird. I'm still OK with it, but certainly in the future I hope I can spend more time at home."
Home?
Home is Beijing, Lang Lang says. And New York, he adds as an afterthought. I wonder how much time a year he spends in either place. "Probably one month in New York, if you count everything together. Beijing less. Maybe 20 days?"
That's the price Lang Lang has paid for fulfilling his childhood dream of becoming No 1. Or was it his parents' dream for him?
In Journey of a Thousand Miles, the autobiography that Lang Lang (with ghost writer David Ritz) published at the alarmingly young age of 26, the pianist describes the climate of his childhood as the only son of parents whose own musical careers were cut short by the Cultural Revolution.
"Number One was a phrase my father — and, for that matter, my mother — repeated time and time again. It was a phrase spoken by my parents' friends and by their friends' children. Whenever adults discussed the great Chinese painters and sculptors from the ancient dynasties, there was always a single artist named as Number One. There was the Number One leader of a manufacturing plant, the Number One worker, the Number One scientist, the Number One car mechanic.
"In the culture of my childhood, being best was everything. It was the goal that drove us, the motivation that gave life meaning. And if, by chance or fate or the blessings of the generous universe, you were a child in whom talent was evident, Number One became your mantra. It became mine. I never begged my parents to take off the pressure. I accepted it; I even enjoyed it. It was a game, this contest among aspiring pianists, and although I may have been shy, I was bold, even at age five, when faced with a field of rivals."
Sometimes there is something so blindly positive in Lang Lang's narrative that it's hard not to look for a dark side. It was clearly there. At five, Lang Lang won his first piano competition. Four years later, he hit a temporary rough patch and was expelled from his piano teacher's studio for lack of talent. His father felt he had "lost face", and begged him to kill himself with an overdose. Parent and child recovered, and by the time he was 14 Lang Lang's international career was in full swing.
I can't help wondering if Lang Lang isn't at least a little critical of some aspects of today's China, so I ask him for his views on imprisoned artist Ai Weiwei.
"I don't really follow the news lately," he evades. "Berg and Liszt have already been driving me nuts. But I'm really not into politics. I think there are already enough problems in the world and, as musicians, our job is to play good concerts and to promote cultural understanding. To enter a political world would not help me be a better musician. My mission is to bring understanding through music."
Really? "As musicians, we are already doing something for the world," he says.
What are they doing? "We make it more flowing."
More flowing? "Through music."
So that is his ambition?
"I don't have it as an ambition because I am already doing it. Automatically. When you are on stage, playing different compositions, you are representing the music. Every musician does the same thing, even before you realise it. If you are a musician, you are a communicator between hearts and cultures, really uniting people.
"And music connects people like nothing else. Even before I knew any American culture, I started listening to Michael Jackson. It connects to me. And he represents another culture for me."
Hang on, hang on — Michael Jackson?
"Well, of course, when you have a music class in the 21st century, you can't only teach classical music," he says. "You have to teach electronic music, hip-hop, jazz, because music has become so much bigger these days. But obviously you start with classical music, that's the basic thing. Even in China. I went to a state-run school when I was in first grade and all those kids started listening to Beethoven Five. That's one of the first few music lessons there. It's a good way to do it because in the first grade you're open. We listened to Bach, Schubert and Beethoven. At that age, you can learn languages so fast, you don't even feel it."
So the Lang Lang Effect, it seems, began with China's post-Cultural Revolution general school music education curriculum. Since then, it has blossomed into 40 million Chinese child pianists.
Lang Lang does not claim complete responsibility for all of them. In an interview with Berlin's Tagesspiegel in 2008, he put the figure at 18 million. Today he is slightly more sweeping.
"The first time I came back to China after I had been in the US studying, in 2001, the number was more like 10 million. Within 10 years it has reached 40 million. Obviously not all of them will become professionals. I mean, I play ping-pong, but I don't want to be a professional.
"Most people just love to play the piano. It has become a cool instrument. Everybody wants to buy it. In Japan that happened in the 1970s, after the economy became stronger. In Korea it happened in the 1990s. In China it was after the Cultural Revolution, my generation. It's a Western instrument, it sounds good and to own a piano at home is to show status. Chinese parents want everything for their kids and the piano is a must-have thing."
The new Chinese passion for Western classical music seems almost completely devoid of the cultural self-doubt that plagued the Australian symphonic landscape of my formative years. Was the music of dead European composers relevant to a country on the Asia-Pacific rim? The equivalent question is still asked today in many parts of Africa and the Middle East.
Lang Lang answers with passion and without hesitation.
"Why do people read Shakespeare? Why do people read Hugo? Why does anybody care about Tolstoy or Goethe? Because they are great and that is human civilisation. Why have that high level of civilisation if you don't learn it? How can you follow the footsteps of our great ancestors, whether Chinese or German or whatever? It doesn't matter. We're all human beings in the end, and as human beings, we should learn what is the best that exists. Why do we go to museums to see Egyptian stuff? Why do we go to China to see the Great Wall? You don't need to. But we want to be better humans. We want to have more knowledge of the world. You don't need to learn. You don't need to be successful. You could just stay at home. But if you want to do something for the world, you must know world history."
Which brings us back to the matter of what Lang Lang is doing to make the world a better place, apart from helping it to flow.
To this end, the pianist has created the Lang Lang (what else?) International Music Foundation, which was created in 2008 "to enrich the lives of children through a deeper understanding and enjoyment of classical music and to inspire and financially support the next generation of musicians".
In 2009, Lang Lang took three very young pianists identified by the foundation to perform at his side on The Oprah Winfrey Show, and his foundation has since mounted numerous events, but he concedes this is not enough.
"I want a long-term thing," he says. "I want to do it at a very high level, but it will take years to get there. I'm starting to build music schools in China and I'm trying to figure out a new method. What is a more natural way to learn the piano? Not so forced.
"Because practice is hard. It's really hard. Your fingers hurt. You can't escape it, it's just so much work. How do we get the right attitude towards that? Because so many kids like music, but when the work gets harder, they give up. How do we inspire kids to practice?"
I wonder if he is seeking a gentler solution, a way to spare the next generation the pain of his own childhood, but yet again Lang Lang twists away and lands somewhere unexpected, like the manga cartoon figures he so loved as a child.
"I was pretty lucky because I did like to practice. I don't know why. A lot of my friends didn't. A lot of professionals don't; I would say 80 per cent. So I'm trying to figure out why I did like it and why some of them don't. They love piano. It's nothing to do with that. It must be something missing in their training. It's something to do with your mindset."
Lang Lang has met Jose Antonio Abreu, founder of Venezuela's revolutionary system of music education, and hopes to travel to Venezuela next year to see "El Sistema" first-hand. He heard the country's flagship youth orchestra in London last year.
"I was deeply, deeply touched by their playing. You don't hear this often in the music world, this optimistic power, this confidence and enjoyment."
Lang Lang's foundation, and the idea of giving back to the next generation, seems a logical next step for a celebrity who long ago hit the top of his profession. If you are already No 1, where else do you go? In terms of concert engagements, Lang Lang could choose pretty much anything he wanted. "No, I can't!" he says.
So what would he still like to do that he hasn't been able to do?
"There are lots of things. For example, if you want to play in this wedding" — Lang Lang gestures at William and Kate on the television, distant specks in a sea of ecclesiastical pomp. "This is hard! Of course I would like to. I would love to have been able to play the wedding march for them."
Lang Lang looks wistful for an instant, then brightens. "Maybe for Harry . . ."


Shirley Apthorp | May 14, 2011


Weblink: http://www.theaustralian.com.au/