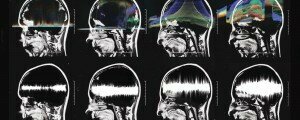 Even as her father's dementia makes communication difficult, he adores singing. Our reporter learns he isn't alone – and research has found music may be key to understanding the brain.

My dad, Piet, has Alzheimer's disease. He is one of thousands.
Alzheimer's is one of the most common forms of dementia. It means that cells in my father's brain no longer work as they should. Some of his older memories remain but his dementia is creating dark edges around many of them, rendering them unreachable, disjointed and confusing fragments that he can no longer routinely piece together. Full story.
Melissa Hogenboom (BBC) / December 14, 2017

Weblink : http://www.bbc.com/
Photo credit : http://www.bbc.com/