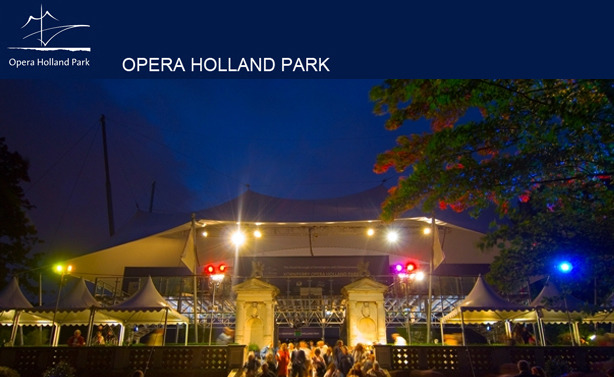 Date: May 30 to August 12, 2023
Country: United Kingdom

Opera Holland Park is a summer opera festival which stages its annual season under a temporary canopy in Holland Park, a public park in a wealthy district of west central London. The venue is fully covered but is open at the sides, allowing guests to enjoy beautiful sceneries of surrounding areas throughout opera performances. Apart from showing well-known classics, the festival has developed a reputation for its verismo repertoire and adventurous production policy. Famous for a warm informality coupled with serious artistic intent and dedication, ticket pricing is determinedly accessible. Moreover the event also holds a "Free Tickets for young people" scheme that offers 1200 free seats to people aged between 9 and 18 years old.