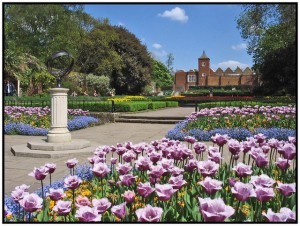 – 7 million Brits want to go to the opera –
– Londoners most concerned about lack of cultural knowledge –

Over 7 million British adults have an unfulfilled desire for live opera, according to new research1 released today. When asked about the cultural activity or event they would like to experience, 7.3 million people (one in seven, or 15% of the adult population) said it was to go to the opera.
The research, carried out for Investec Wealth & Investment, revealed that the region with the largest number of would-be opera goers is London and South East, where one in five adults (19%) would like to see a full operatic performance.
When asked what had put them off attending an opera or similar cultural event, nearly two thirds of adults (62%) said they thought it was too expensive. However, over four million adults (14%) said they didn't know enough to appreciate them properly, and nearly two million (7%) said they worried about not knowing the right etiquette.
Despite London being seen globally as a key cultural city, Londoners are revealed to be the most unsure about opera and other cultural events, with 21% saying they don't know enough to appreciate it properly (compared with a national average of 14%). Residents in the capital are also the most likely to be embarrassed by their lack of knowledge, with 10% worried about the etiquette.
The good news for producers of opera is that one in six (17%) of those aged 25-34 want to go the opera for the first time, suggesting there is a large potential younger audience which is as yet untapped.
The reasons why people are put off going to the opera and other cultural events is shown in the following table:
Reason / Percentage of people stating that reason
It's too expensive 62%
There aren't many events near me 36%
I don't know enough to appreciate it properly 14%
None of my friends would go with me 10%
It is too difficult to get tickets 8%
These events are too formal or stuffy 7%
I worry about not knowing the right etiquette 7%
Investec Wealth & Investment, which provides specialist financial and investment advice to private individuals, commissioned the research to mark the fact that the company is sponsoring the 2012 season of Opera Holland Park, with tickets going on sale at 10.00am this Thursday, 19 April. Opera Holland Park was established to help make opera more accessible to a wider audience than traditional opera venues, by combining an informal approach with artistic integrity.
David Bulteel, executive director of investment management at Investec Wealth & Investment says: "This research confirms the appeal of opera to a wider audience than are currently experiencing live performances. We believe that Opera Holland Park does an incredible job in making high quality full scale opera accessible to more people, particularly through its low price and free ticket programmes. 2012 is going to be an amazing summer in London, and we're delighted to be able to play a supporting role in a great season."
James Clutton, producer of Opera Holland Park, said: "Our company was established in 1996 with the specific aim of making opera more accessible. This research shows that there is a large demand for opera, but people are being put off for a variety of reasons. However, we can assure anyone who wants to experience live opera for the first time that our informal, relaxed approach means they don't need to worry about etiquette, and that we make opera affordable without compromising the quality of the production."
The Opera Holland Park 2012 season begins on 7 June and runs until 4 August. Tickets for the season go on general sale at www.operahollandpark.com at 10.00am on Thursday 19 April and over the telephone at 10.00am on Monday 23 April by calling 0300 999 1000.


Photo credit : http://www.opusarte.com/