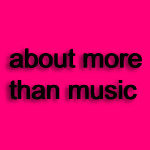 Is it possible to enjoy a music festival if you're not much into music? Talk to devotees of Glastonbury's Green Fields and they'll wax lyrical about wonderful weekends spent doing weird stuff and never once mention music. Ask anyone at Reading and they'll laugh.


A decade ago, most festivals were mostly about music. Even five years ago, you had to pick wisely if you wanted enough alternative activities to fill a weekend. These days, almost every festival sells itself as being "about more than music". Bills boast as many comedians, theatre performers and poetry readers as they do musicians, art installations are everywhere, and if you can slot in some extreme sports, you're sorted.
The rise of the family-friendly festival is largely responsible. In the past, it was obligatory for kids at festivals to learn how to juggle. At last year's Camp Bestival, I spent a whole day without seeing any bands. That wasn't the plan, but between watching my daughter dance with her idol, SpongeBob SquarePants, learning trapeze tricks, buying books, queuing for rides at a vintage fairground, helping to make a clay model of a cat skateboarding and spending more than an hour on a particularly tricky treasure hunt, there wasn't time.
This year's Camp Bestival boasts a dozen performances from Zippos Circus, thanks to the festival's curator, Rob Da Bank, who took his children to a show last year and enjoyed the acrobatics so much, he booked them. Budding young artists (BYAs) won't want to miss The House of Fairy Tales, which appears this year everywhere from Camp Bestival and Latitude to Glastonbury and Apple Cart. Established by the artists Gavin Turk and Deborah Curtis, it is a magical mini-world of arts activities, with sculpture workshops, robots, maths and science made fun with bubbles, creepy stories told in clay and a multimedia studio.
Literature and poetry are fast becoming regular features, thanks partly to Latitude, which has several areas dedicated to the written word. This year, Latitude has readings from authors including Hanif Kureishi, Sebastian Faulks and Bret Easton Ellis (although you'll have to arrive early to get anywhere near the tent), and poetry from Wendy Cope and John Cooper Clarke.
Electric Picnic's spoken-word area was one of the festival's 2009 highlights, when Florence Welch turned up to read poetry and a pin-stripe-suited, wellington-booted Jon Snow hosted a news quiz.
Theatre has gone upmarket of late. At Latitude, you can catch performances from the Royal Shakespeare Company, the Opera Group and London Sinfonietta, the Lyric's A Midsummer Night's Dream and Paines Plough and Liverpool Everyman & Playhouse presenting Tiny Volcanoes, by Laurence Wilson. Secret Garden Party has London's MOD theatre, with a timely take on Alice in Wonderland.
Workshops may sound an old-fashioned concept, but any festival without them in 2010 risks appearing passé. For kids, mosaic making, learning yoga or t'ai chi and any activities involving science are very much in vogue. Grown-ups can get cooking lessons from musicians at Womad, whisky workshops at Castle Palooza, dance classes hosted by English National Ballet at Wychwood, trumpet lessons at Croissant Neuf and knitting know-how at Shambala.
Sporting activities also abound this year, whether you choose to join in or just watch. At one extreme is the Welsh wakeboarding festival Wakestock, along with Relentless NASS, in Somerset, and Relentless Boardmasters, in Newquay (the former focused on skateboarding and BMX stunts, the latter on skateboarding and surfing), where contests and displays attract pros. At its new home in south Wales, Beach Break Live offers students the use of a dry ski slope, a woodland adventure park and miles of coastline for watersports.
The Scottish festivals Wickerman and Belladrum are ideal if you plan to blend your trip with hill-walking; Wickerman has the Forestry Commission on site teaching mountain-bike skills. The more relaxed sports enthusiast could opt for a few lengths of the pool at Standon Calling, take part in tatty tossing at Kendal Calling's mock Olympics or try an explorer camp or swimming in the lake at Secret Garden Party.
Food at music festivals has been revolutionised in recent years. At the Big Chill, you'll struggle to find chips, but if you fancy roasted sea bass with rosemary, you're in luck. Big Tent has food cooked by one of Fife's leading chefs. Cropredy has the River Cottage selling burgers and giving cooking and gardening advice. Or check out the art installation that serves cocktails at Secret Garden Party.
Talking of which, the Big Chill is organising what will surely be the most memorable installation of the summer. The American artist Spencer Tunick, famed for his nude landscapes, has invited volun-teers to take part in a mass disrobing at Eastnor Deer Park. Mind you, the sight of hundreds of naked festival folk could send even the most music-phobic scuttling towards the main stage.


Lisa Verrico | May 16, 2010