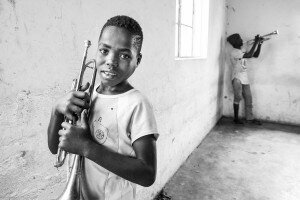 Isha Ranchod talks to Alison Balsom about how Brass for Africa is giving Ugandan children the opportunity to play music together

If you found out that your son's junior band had 30 brass instruments that were not going to be used anymore, what would you do?
Airline pilot Jim Trott raised funds to have them shipped to Uganda after seeing the circumstances of children while there for work, and what started as a way to save the instruments from the scrap heap turned into a story of hope and transformation. Full story.
Isha Ranchod (Gramophone) / April 11, 2018

Weblink : https://www.gramophone.co.uk/
Photo credit : https://www.gramophone.co.uk/