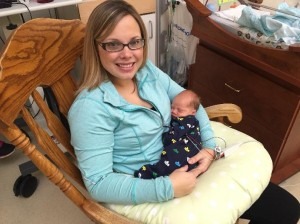 A place you might not expect music, is now being filled with song.

If you were a parent of a premature baby who spent time in the NICU, you might remember the constant beeps and blinks from monitors.
Now, with new research and a program that's making music the new normal, Memorial Hospital's tiniest patients are being sent home sooner. Full story.
Kasey Chronis (WNDU) / March 8, 2016

Weblink : http://www.wndu.com/
Photo credit : http://www.wndu.com/