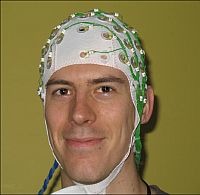 Now that it's been scientifically proven that listening to Mozart will not make your baby (or college student) smarter, new research indicates that there truly can be a so-called Mozart Effect on individuals with epilepsy. Specifically, researchers discovered that listening to the Andante movement of the composer's Sonata in D major (K448), as well as to John Coltrane playing My Favorite Things, could help to ease seizure activity in the brain.

The study, presented at the American Psychological Association's 123rd annual convention, looked at brainwave patterns in people with and without epilepsy, exposing them to alternating 10-minute sessions of silence and music.
Researchers at the Ohio State University Wexner Medical Center found different responses in those with the condition and those without it. Full story.
Robert Egerton (MusicalAmerica.com) / August 12, 2015

Weblink : http://www.musicalamerica.com/
Photo credit : http://www.musicalamerica.com/