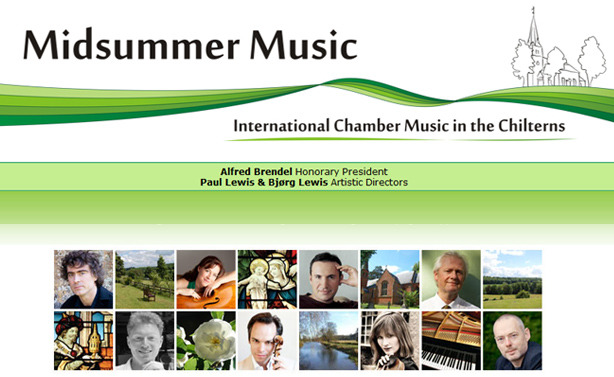 Date: June 21 to 23, 2023
Country: United Kingdom

With Alfred Brendel as the honorary president, the Midsummer Music Festival is an annual showcase of chamber music performances by world renowned artists. Located at the Chiltern Hills in southeast England, guests are surrounded by spectacular scenery previously heralded as Area of Outstanding Natural Beauty. Set in the intimate church of St. Mary Magdalene in Latimer, Buckinghamshire, the programmes feature a concise selection of musicians and repertoires chosen by artistic directors Paul and Bjørg Lewis.