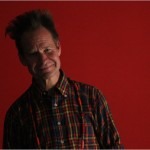 The Metropolitan Opera, which announced its plans for the 2010-11 season on Monday, said Mr. Sellars would make his directing debut at the house with "Nixon in China," John Adams's 1987 opera. Meanwhile, a Zeffirelli production — "La Traviata" — will bite the dust.


The "Traviata" news is no big surprise. The Met has slowly been phasing out the lavish spectacles of Italian operas directed by Mr. Zeffirelli, which have been around for decades, to the outrage of his supporters and other traditional opera fans. This season, new versions replaced his longstanding "Tosca" and "Carmen" productions.
After condemnation of the new "Tosca" directed by Luc Bondy, the Met's general manager, Peter Gelb, had said there was a "strong possibility" that the Zeffirelli production would reappear next spring because of technical issues related to a simultaneously running "Ring," a new production of the Wagner cycle directed by Robert Lepage. That idea is now off the table.
"We were able to figure out a way of technically reconfiguring slightly the way in which we set the 'Tosca' on the stage," Mr. Gelb said, "so we can make it work." He added, "It was always our intention to bring it back if we could," referring to the Bondy "Tosca."
But have no fears about the Zeffirelli "Bohème": that cash cow will be back next season with 17 performances and myriad casts.
And more cash will be asked of Met-goers. The cost of an average individual ticket will rise by 11 percent, while subscriber tickets will go up an average of 6 percent. The Met said it had not made "across the board" increases in four years, although individual categories have gone up. It boasted that about one-third of tickets would cost less than $100 and said that discounts for students, under-30s and last-minute buyers would continue.
Seat prices now range from 476 seats at $20 in the family circle to $375 for the 48 seats in the first row of the center parterre. Next year the range will be from $25 to $420. (Gala tickets can go for hundreds of dollars more.)
The Met had to scale back some of its ambitious plans for this season because of the recession. But Mr. Gelb said that while administrative cost cuts remained in effect, "We are not skimping on our presentations" for the coming season.
The season will open on Sept. 27 with "Das Rheingold," the first installment of the "Ring," conducted by James Levine, the music director.
A modern-dress "Traviata" will be directed by Willy Decker, whose production was first seen at the Salzburg Festival in 2005, and was to have featured the soprano Anna Netrebko at the Met. Ms. Netrebko said last summer that she was pulling out so that the role did not become routine and to avoid competing with her DVD performance recorded at Salzburg. Marina Poplavskaya will sing Violetta.
Ms. Poplavskaya sang the role in Amsterdam, the only place the Salzburg production has previously traveled. "It's a very athletic and dramatic performance that's required," Mr. Gelb said.
Mr. Zeffirelli's production dates from 1998.
Ms. Netrebko has signed on for a reprise of Norina in "Don Pasquale" by Donizetti.
Next season has seven productions new to the house, including four created exclusively for it: the first two installments of the previously announced "Ring" cycle, "Das Rheingold" and "Die Walküre," directed by Robert Lepage; "Le Comte Ory" by Rossini, directed by Bartlett Sher, now a regular at the Met; and "Boris Godunov," starring René Pape in his first Met Godunov — one of the premier singing-acting bass roles.
The number of new productions is in line with the offerings of recent years. There will be 21 revivals, also a typical number.
Like the Rossini work, "Nixon in China" has never been performed at the Met. Mr. Sellars directed the first production, as well as the first production of Mr. Adams's "Dr. Atomic" (and created the libretto). His "Dr. Atomic" was to have played at the Met last season, but the Met changed its mind and found another director. It took "Nixon" 23 years to reach the Met; Rossini composed "Ory" in 1828.
Along with Mr. Decker, two other directors will be making their first appearances at the house: Peter Stein was assigned "Boris Godunov" (Valery Gergiev will conduct) and Nicholas Hytner will bring in his "Don Carlo," a co-production with the Royal Opera in London, where it had its premiere in 2008. Mr. Hytner is artistic director of the National Theater in London.
The "Don Carlo" has an especially strong cast: Roberto Alagna, Ms. Poplavskaya, Simon Keenlyside and Ferruccio Furlanetto. Yannick Nézet-Séguin, a rising figure, will conduct. It received generally positive reviews in Britain.
Two notable conductors will make Met debuts. Simon Rattle, music director of the Berlin Philharmonic Orchestra, will lead Debussy's "Pelléas et Mélisande" and William Christie, a highly regarded Baroque specialist, will conduct Mozart's "Così Fan Tutte."
The season will mark the 40th anniversary of James Levine's conducting debut at the house, in "Tosca." Mr. Levine has led nearly 2,500 performances there, the Met said. The anniversary of the actual day, June 5, 1971, will be commemorated by a Levine performance of "Don Carlo" while the company is on tour in Japan, the Met said.

Daniel J. Wakin | February 22, 2010
Weblink: www.nytimes.com/2010/02/23/arts/music/23met.html?ref=arts