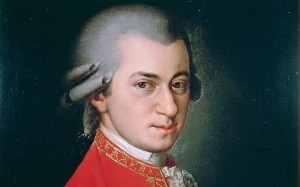 Relaxing to a soothing Mozart symphony can lower the blood pressure as much as cutting salt from the diet or exercising, a new study has shown.

But for people concerned about their heart, it might be wise to stay clear of ABBA, which has no impact at all.
Scientists in Germany played Mozart's Symphony No 40 in g minor, dances by Johann Strauss and songs by ABBA to 60 volunteers, monitoring their blood pressure before and after the experiment. Full story.
Sarah Knapton (The Telegraph) / June 22, 2016
Weblink : http://www.telegraph.co.uk/
Photo credit : http://www.telegraph.co.uk/