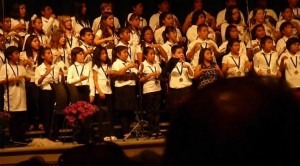 The Kodály method, also referred to as Kodály concept, is a way of developing musical skills and teaching musical concepts beginning in very young children. The method uses a child-developmental approach to sequence, introducing skills according to the capabilities of the child. The method incorporates rhythm syllables and also includes the use of rhythmic movement (a technique inspired by the work of Swiss music educator Emilie Jacques Dalcroze), and a system of movable-do solfege syllables. According to that many of the techniques used were adapted from existing methods too we can say that the Kodaly concept is a collections of good methods and added techniques by Zoltán Kodály in the field of the pedagogy and education of music. Kodály did not teach these techniques, nor create a step-by-step process for teachers, he did formulate the principles of this teaching practice and his followers developed his principles into the powerful method that has impacted children across the globe.

Some main points of Kodály's philosophy:
– Everyone has the right to music literacy and it is meant to be enjoyed!
– Singing can and should provide the foundation for all types of music
– Music education should begin at the earliest age possible
– A child's own culture provides his/her musical "mother tongue". Folk music is the musical mother tounge of the child. Folk songs provide ideal materials for music education. Full story.
Hungary Today / May 31, 2016

Weblink : http://hungarytoday.hu/
Photo credit : http://hungarytoday.hu/