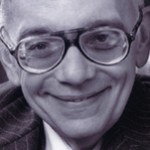 Jose Antonio Abreu is the charismatic founder of a youth orchestra system that has transformed thousands of kids' lives in Venezuela. Here he shares his amazing story and unveils a TED Prize wish that could have a big impact in the US and beyond.


The gulf between the rich and the poor in Venezuela is one of the worst in the world. Jose Antonio Abreu, an economist, musician, and reformer, founded El Sistema ("the system") in 1975 to help Venezuelan kids take part in classical music. After 30 years (and 10 political administrations), El Sistema is a nationwide organization of 102 youth orchestras, 55 children's orchestras, and 270 music centers — and close to 250,000 young musicians.
El Sistema uses music education to help kids from impoverished circumstances achieve their full potential and learn values that favor their growth. The talented musicians have become a source of national pride. Several El Sistema students have gone on to major international careers, including Gustavo Dudamel, soon to be the music director of the Los Angeles Philharmonic, and the bassist Edicson Ruiz, who at 17 became the youngest musician ever to join the Berlin Philharmonic.
There is a simple concept behind Abreu's work: for him an orchestra is first and foremost about together ness, a place where children learn to listen to each other and to respect one another.
"Music has to be recognized as an … agent of social development in the highest sense, because it transmits the highest values — solidarity, harmony, mutual compassion. And it has the ability to unite an entire community and to express sublime feelings.


February, 2010
Weblink: ted.com
Photo credits: tedprize.org