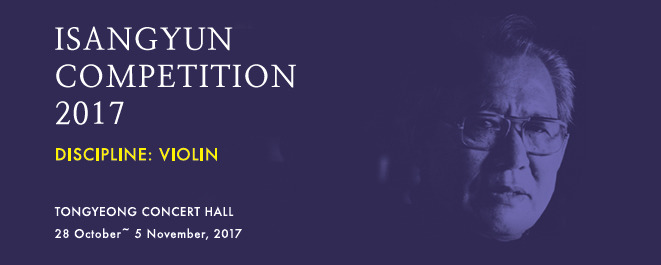 Category: Violin
Date: October 28 to November 5, 2017
Country: South Korea

Named after contemporary Korean composer, Isang Yun, the competition was first held in 2003. Taking place annually in Tongyeong, Isang Yun's birth place located in the southern tip of Korea, the event aims to promote cultural and musical exchange between nations as well as to support young talents from around the world. Every year the competition discipline rotates between cello, violin and piano respectively.