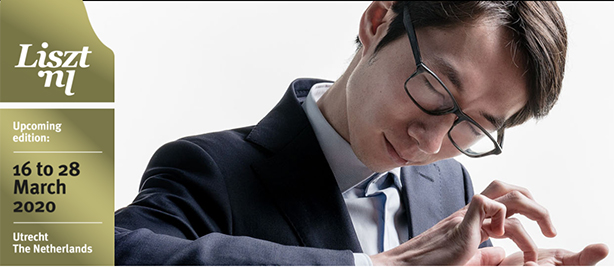 Category: Piano
Date: March 16 to 28, 2020
Country: Netherlands

As part of the European Liszt Year 2011, the competition is celebrating the 200th anniversary of the composer's birth in its 9th edition. Hailed as one of the most prestigious music competitions in the world, the International Franz Liszt Piano Competition awards not only a generous amount of cash prizes, but also a representation of the prize winners via a Career Development Programme. Once appointed, prize winners will be represented by concert managers for almost 3 years to devote themselves into concert engagements, CD recordings as well as world tours. Former winners include Vitaly Pisarenko (2008), Nino Gvetadze (2008), Yingdi Sun (2005), Masaru Okada (1999), Yundi Li (1999), Jean Dubé (2002) and many more stars.